One Direction's Liam Payne + Danielle Peazer Split … Again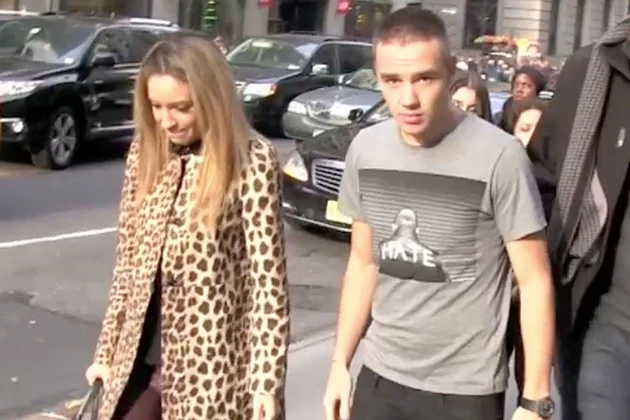 Sad news for Liam Payne of One Direction — but perhaps happy news for certain Directioners. Payne and his longtime on-and-off girlfriend, Danielle Peazer, are reportedly on the outs again.
Just like their previous splits, the pair's hectic schedules are said to be the cause of the split. "They have been trying for months to make it work but it just hasn't," a source told The Sun. "They had a big chat last month and decided there wasn't any point in dragging it out. Liam's on tour until November and Danielle's very busy so they basically never see each other."
Still, don't expect any shade-throwing or public spats between the two. Just like before, they're on good terms — and unlike his bandmate Harry Styles and ex Taylor Swift, Payne plans on keeping Peazer in '1D: This Is Us.'
The insider explained, "It was extremely amicable though, which is good because there's a strong chance Danielle will still be in the lads' upcoming 3D film. The boys are still filming it and editing is going to go right down to the wire," the source added. "But she's been there for most of the filming so it'll be tough to cut her out and Liam wouldn't want that anyway."
Sounds like this may not be the end after all. We'll see what happens when the boys wrap up their tour, because these two can never seem to quit each other! (Plus, who gets the poor puppy Loki?!)
Next: Vote Liam Payne + Danielle Peazer for Cutest Couple!
Watch the One Direction 'Kiss You' Video
) Source:
One Direction's Liam Payne + Danielle Peazer Split … Again