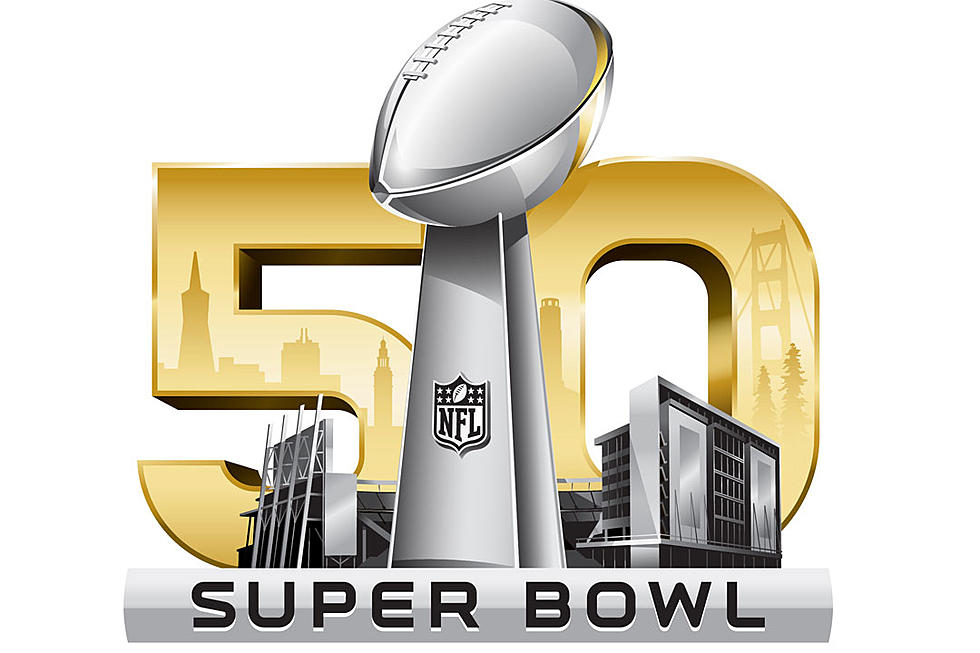 2016 Super Bowl Trailer Guide: What Ads to Expect During the Big Game
NFL
Football fans are no doubt excited for the 2016 Super Bowl, but even non-sports fans can find something to enjoy. No, we're not talking about Cam Newton handing out footballs to little kids or Peyton Manning's last stand, we're talking about the Super Bowl movie trailers that will be airing during the commercial breaks. With the 2016 Super Bowl set to air on CBS this Sunday, we thought now would be the perfect time to run through what we know is going to debut during the big game and what surprises could still be in store. We'll continue to update with any last minute surprises, and you can watch all the 2015 Super Bowl trailers on our site as they become available.
First off, what you won't see are any new Super Bowl trailers for Batman vs. Superman, Suicide Squad or Ghostbusters. Neither Warner Bros. nor Sony Pictures purchased any commercial time during the 2016 Super Bowl. Here's what is confirmed and far more likely to be running during the Super Bowl.
Alice Through the Looking Glass
You know how positive I am that there will be an Alice Through the Looking Glass trailer during the Super Bowl? Disney has actually already released it online and you can watch it above.
Bourne 5
Eric Van Lustbader, the author of the recent Jason Bourne novels, may have slipped up when he announced on his Facebook page that the upcoming fifth installment, which brings back star Matt Damon and director Paul Greengrass, will make its debut during the Super Bowl. Lustbader may have deleted the post, but the cat is out of the bag, and soon too will the first footage from Bourne 5, which we still don't have an official title for.
Zoolander 2
Considering the near omnipresence of Zoolander 2 (the marketing campaign, while hilarious, has been everywhere), it shouldn't be a huge shock that we'll see another trailer for the film during the Super Bowl. Will it be simply more footage from the film, or yet another genius sendup of perfume ads?
Teenage Mutant Ninja Turtles 2
If Paramount was going to push one of their upcoming franchise action movies, we thought it would have been Star Trek Beyond, but it turns out they're going after the kids watching the game and pushing Teenage Mutant Ninja Turtles: Out of the Shadows instead.
Deadpool
Consider it one last push for Deadpool, which opens the week after the Super Bowl. In addition to some new footage, Ryan Reynolds will be on hand at the Super Bowl, handing out Deadpool's favorite snack, chimichangas, from a branded food truck.
X-Men: Apocalypse
You'll get a double shot of the X-Men universe at Super Bowl 50 with both Deadpool and new footage from X-Men: Apocalypse. After fans left the first trailer disappointed with the look of Oscar Isaac as Apocalypse, it will be interesting to see how Fox plans this next reveal.
Independence Day: Resurgence
While it's not 100% confirmed that Independence Day 2 will have footage during the actual Super Bowl, we do know that stars Liam Hemsworth and Jeff Goldblum will be at the Super Bowl to participate in some on-scene events. That could mean revealing some footage during the pre-game or another type of sponsorship.
The Jungle Book
Disney has purchased multiple spots for their Super Bowl trailers, but beyond Alice Through the Looking Glass, have yet to confirm any of the others. Smart money would be on The Jungle Book, one of the movies they thought highly enough of to put the trailer before Star Wars: The Force Awakens. There's a lot invested in The Jungle Book and we wouldn't at all be surprised to see it get prominent placement at the Super Bowl.
Finding Dory
Another option is Finding Dory, which features characters more familiar to Super Bowl audiences, but is it the target demographic at all?
Captain America: Civil War
And then there's Marvel. It's Disney's big summer action movie, and you can bet, if they've purchased any time during Super Bowl 50, that Captain America: Civil War will be a part of it. Expect to see this, which may lead to a longer, more official trailer online around the same time.