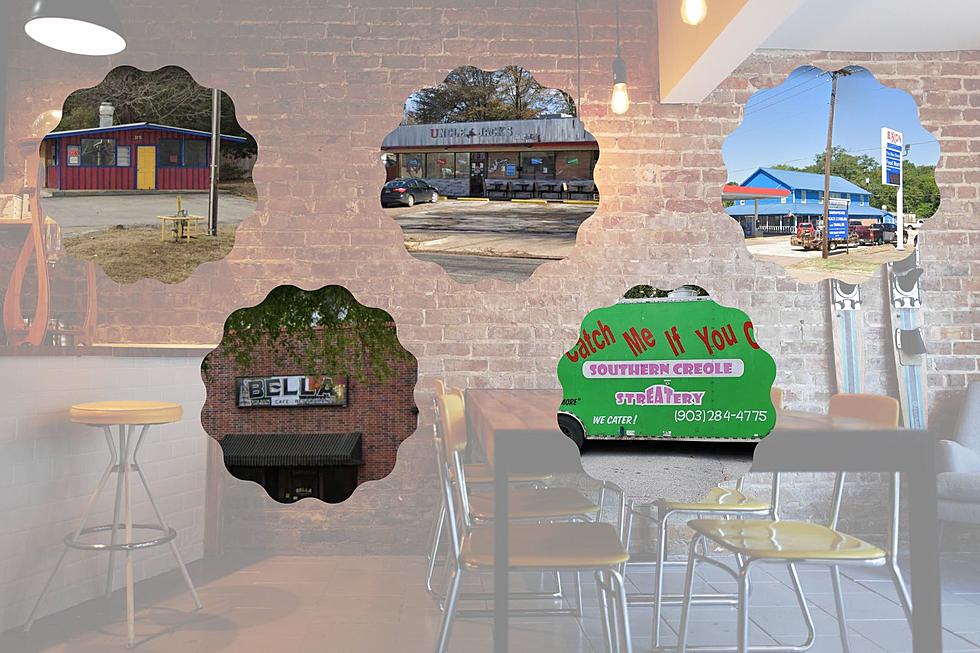 26 of the BEST 'Hole in the Wall' Restaurants Near Tyler, TX
Google Maps, Canva
It seems like we all have a little different meaning of a 'hole in the wall' restaurant, but the great thing is that there are quite a few around Tyler, Texas. So, I wanted to see what the dictionary said was the meaning of a 'hole in the wall', which was described as a small and often unpretentious out of the way place. Recently there were a bunch of East Texas locals that all threw out suggestions of the best hole in the wall restaurants near Tyler, TX and of course I wanted to share those recommendations with you. 
The reason that I said near Tyler and not in Tyler is because there were some fantastic recommendations that came from smaller towns. And while there are tons of amazing food options available in Tyler and all over East Texas I always enjoy trying something new that might not be as crowded as the more popular restaurants around town. 
This Should Be Your Tyler, TX Restaurant Bucket List
You're never going to know which one of these tremendous dining options are going to be your favorite until you try all of them. Which is why I suggest you make this your restaurant bucket list. The next time your better half asks you where you want to go to dinner, make sure you have this list of restaurants easy to access. 
All Different Types of Restaurants Made the List
Whether you're craving Mexican, seafood, Cajun, or anything you will probably find something to satisfy that craving on this list of hole in the wall restaurants. Let's start making ourselves hungry and check out this list of restaurants. 
26 Recommended Hole in the Wall Restaurants Near Tyler, TX
If you're looking for a small unpretentious out of the way restaurant near Tyler, Texas this list will help.
New List of 15 Best Restaurants in Tyler, Texas
This list shows us once again that there are lots of delicious restaurant options in Tyler, Texas.