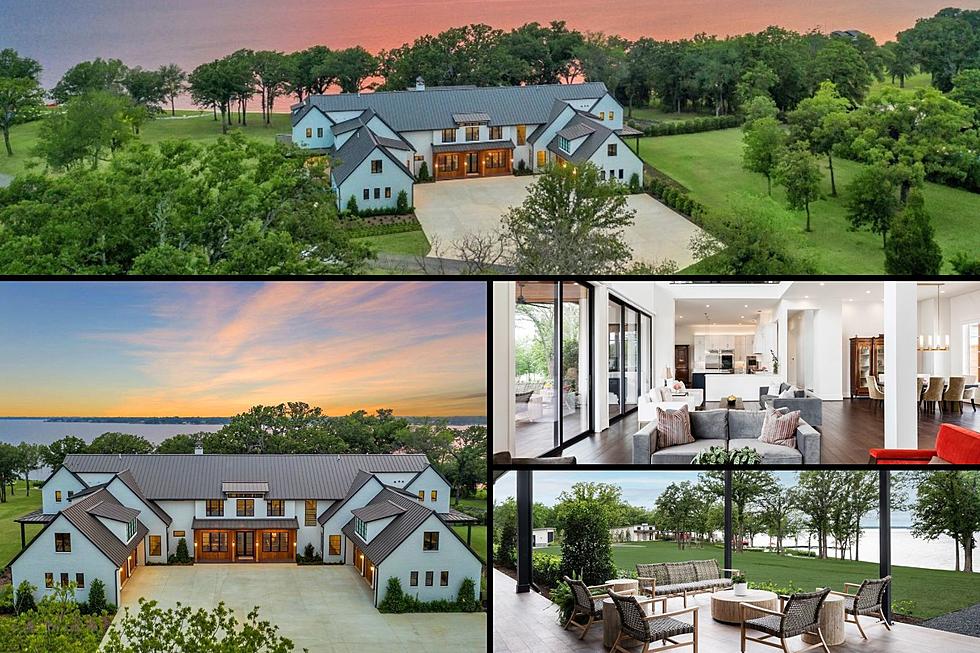 $35 Million Dollar Picture Perfect Property in Caney City, Texas
Juli Black via realtor.com
While this isn't the most expensive house in Texas, it is currently tied for 3rd as far as the most expensive house on the market. And yes, I realize that even if you and I put our money together we still couldn't afford the down payment on a home like this but when you see the pictures below you will see why this piece of real estate in Caney City, Texas is listed at $35,000,000. 
From the very first time I saw the listing my jaw just dropped; the photos almost looked like something that a world class artist would create. But no, this is a real home, and someone is actually going to live here. It's not going to be anyone I know personally but someone is going to love living on this amazing property. 
Details on the $35 Million Dollar Home in Caney City, Texas
The address is 15788 Barron Road in Caney City, Texas. If you're not familiar with the area it's only about an hour southwest of Tyler, Texas. This luxury property comes with 9 bedrooms, 9 full bathrooms, and 2 half bathrooms. The home is 11,000 square feet and it's sitting on 29.67 acres. The home was built in 2021 and comes with a 6-car garage. 
This is the Ultimate in Lakefront Living
The property has 3 guest homes, a glass enclosed gym and yoga studio, and so much more. You have to look at these photos to see why it's one of the most expensive properties on the market right now in the state of Texas.  
Incredible $35 Million Dollar Home in Caney City, Texas
This is one of the most picture perfect properties in Texas which is why the list price is $35 million dollars.
5 Most Expensive Steaks Served in Dallas, Texas
If you're looking for a delicious and juicy steak and don't care about the price tag, here is a list of the most expensive steaks in Dallas.