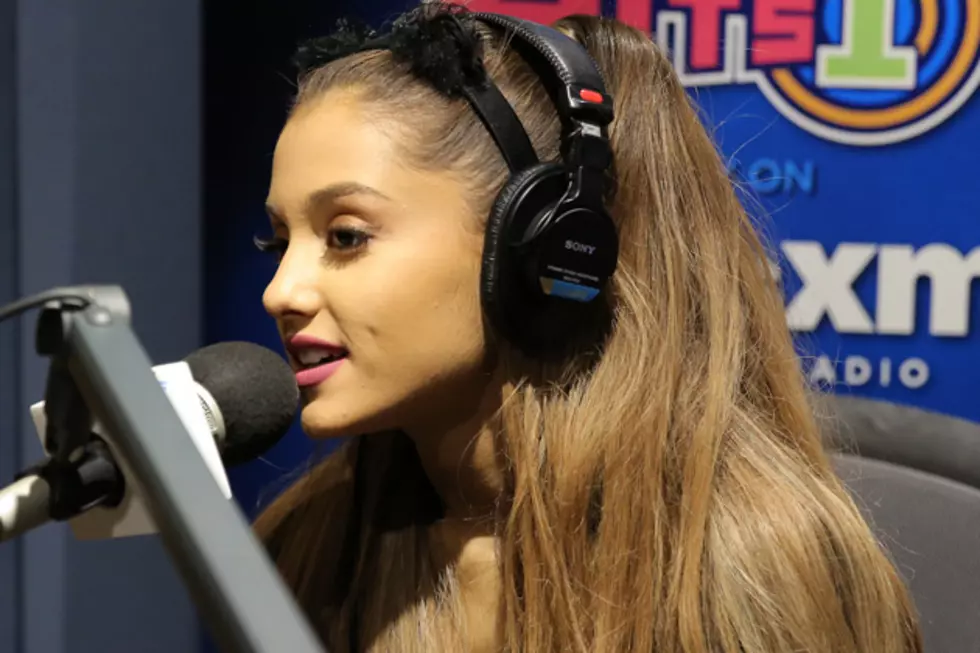 Ariana Grande Explains Why She Abruptly Left Fan Meet + Greet
Chelsea Lauren, Getty Images
Ariana Grande left fans devastated after she abruptly left a Meet and Greet at the 2014 MTV VMAs, apparently walking off and leaving after a fan handed her artwork she had drawn for the pop star. While the fan and her family have been very vocal about the situation, Grande is now allegedly giving her own explanation about how things went down.
According to the fan's father, his daughter Jen had won a contest to meet the singer at the VMAs, and was proudly showing off her drawings to Grande when things started to go very sour.
"[Jen's sister] Kelly snapped a photo of her smiling little sister giving Ariana the drawing," the dad writes in a blog post. "'Delete those pictures, please,' was all Ariana said. 'Can I just keep the one of my sister showing you the drawing?' asked Kel. Ariana turned to her security and ordered, 'Make sure she deleted those.' Then, Ariana Grande walked away from her prize-winning fans without even saying goodbye," the dad says.
But it turns out Grande didn't mean to be a diva -- it was because she was still mourning her grandpa, she allegedly told a fan via Twitter.
"A fan gave me a photo of me & my grandpa. I walked away because I didn't want them to see me start to cry. I am still in mourning and I wrote a letter to have sent to her afterward but MTV told me they had already left," she revealed. "My heart is still healing and it's moments like that that make it real again that he's gone… wasn't expecting it and it hit me like a ton of bricks."
Fortunately it looks like Grande got some cheering up by a good pal recently, showing off the bouquet of flowers that Miley Cyrus sent her.
See Ariana Grande + More Pop Stars Without Makeup