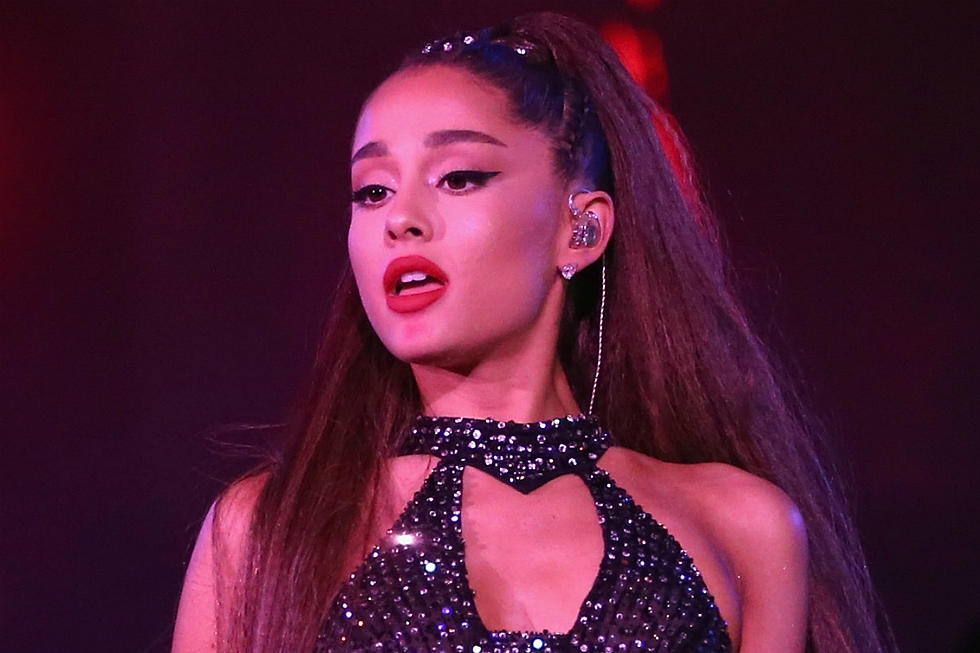 Ariana Grande Cancels Concert Due to Illness: 'I'm Just Really Devastated'
Rich Polk, Getty Images
Ariana Grande canceled her November 17 concert at Rupp Arena in Lexington, KY due to illness.
The 26-year-old shared that she has been battling a sickness similar to a sinus infection since her last London concert, weeks ago.
"I woke up kind of ten times worse and it hurts so bad to swallow," she said in the video. "I'm not really sure what's going on. But, I, unfortunately, don't think I will be able to push through tonight. I am so sad and sorry. I'm so upset but of course, obviously, you will be refunded, etc." Fans who purchased tickets through Ticketmaster will automatically be refunded.
"I'm just really devastated," she said, visibly upset. "Thank you for understanding and sending love. I will keep you posted as soon as I know what is going on with my body. Thank you for understanding and I am so sorry."
Later in the day, Grande shared videos of her receiving an IV of fluids and using a steamer to help her breathe. She even got a visit from friends bringing her food and a puppy to lift her spirits.
On Saturday (November 16), Grande shared an update on her health with fans letting them know that the concert may not happen. "The last thing I would ever want to do is cancel a show at this point with so few left," she wrote on Instagram. "I'm truly cherishing every moment of this…I just really don't know what's happening with my body right now and need to figure it out. Please take this as a gentle heads up. I don't want anyone to feel blindsided tomorrow if God forbid I can't make the show happen."
See Grande's video to fans, below.
Ariana Grande's 15 Most Memorable Music Video Looks