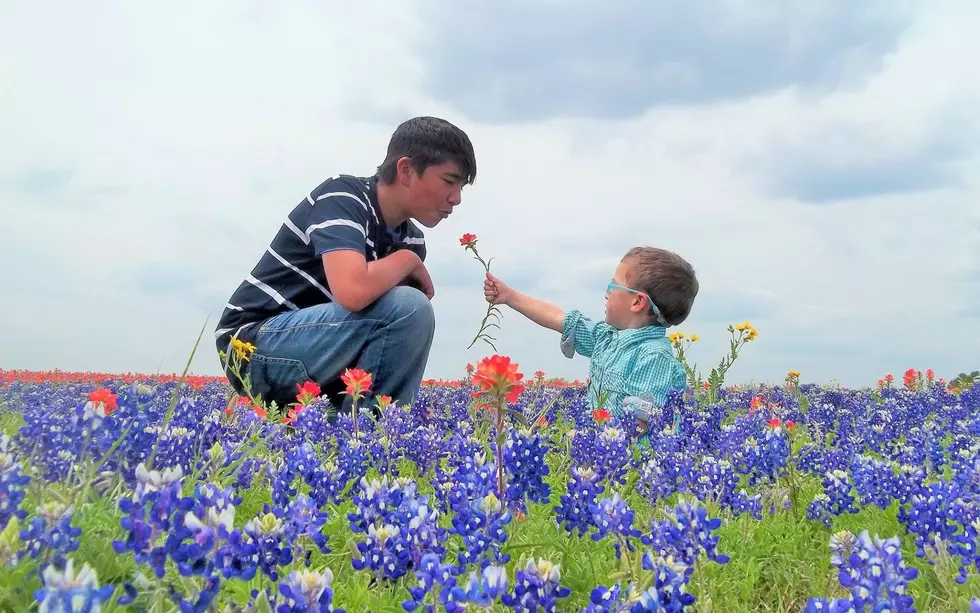 Better Bluebonnet Season Expected in Texas for Spring '18
Photo by Naomi Benavidez/KNUE
Thanks to a warmer than average winter last year Bluebonnets have an early start in 2017. The Texas state flower popped up a little earlier than normal, blooming the first week of February, and continued through late March. However, you had to pick them fast because they came and went quicker than previous seasons.
According to KBTX, the extreme cold temperatures we've encountered this year is a plus for Bluebonnets -  a cool season plant that prefers cooler weather.
KBTX spoke with Charla Anthony, who is a Horticulturist for the Texas A&M Agrilife Extension Service in Brazos County. She says last year was different than most years.
"They germinated a little later this year, in the end of the summer of 2017 than they did in 2016. Now, we typically see them peaking in April and I think that'll happen this year, whereas last year, they peaked a little earlier than usual."
She went on to explain that the cooler winter temperatures, and periodic light rain we've experienced thus far in 2018 should be ideal for better widespread coverage of The Lone Star State's favorite flower come Spring.
So break out your cameras. We probably have a Bluebonnet contest coming up!