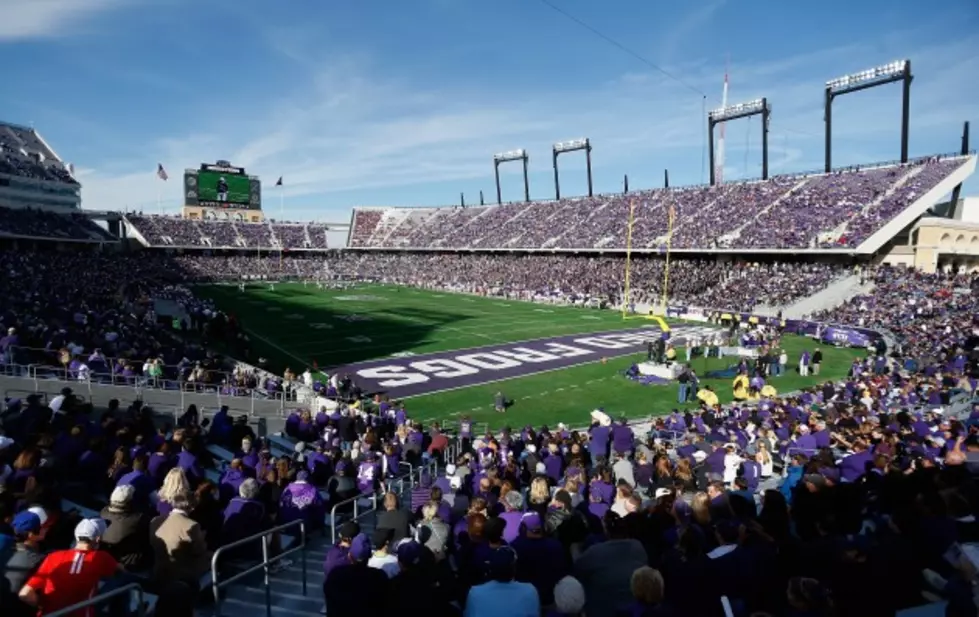 College Football Playoff Matchups + Bowl Games
Christian Petersen, Getty Images
This is the first year for College Football Playoffs. While the Fantastic Four will play tomorrow, Today begins the New Year's Six Games. Read on.
How do you change a decades old tradition of bowl games in for a playoff system to determine a national championship for college football without the schools would losing millions of dollars? Assign the larger bowl games to the playoffs.
So... today and tomorrow there are three bowl games scheduled each day. Today the Peach Bowl gets underway at 11:30 a.m. with Ole Miss taking on the TCU Horned Frogs. The Fiesta Bowl begins at 3:00 p.m. and will see Arizona and Boise State battle it out. At 7:30, the Orange Bowl will kick off as Mississippi State and Georgia Tech fight for the win.
Tomorrow morning Baylor and Michigan State will meet in Dallas for the Cotton Bowl Classic at 11:30 a.m. Later at 4:00 p.m., Oregon and Florida State will face off in the Rose Bowl -- the first of the two semifinal games. The second of the two semi-final games will begin at 7:30 p.m. showcasing the Alabama Crimson Tide and Ohio State Buckeyes in the Sugar Bowl.