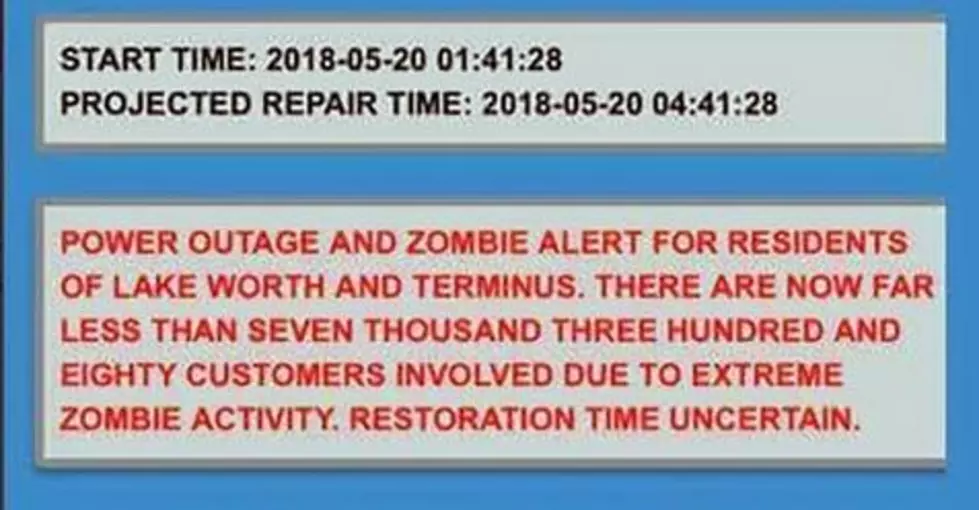 Florida Power Outage Caused by "Zombies"
Palm Beach Post via Facebook
Only in Florida.
Sunday morning, roughly 7,800 residents of Lake Worth, Florida lost power. An alert was sent out to let residents know of the problem according to khou.com. The reason for the outage, I think, can be brought into question.
That's right, "extreme zombie activity" knocked out their power.
I giggle as I type this. Some people didn't find the humor in it, though.
One person wanted to blame millennials for the mistake.
Another guy apparently doesn't like the local government.
Minus those two, most everyone else got a great laugh out of it.
The city's public information officer, Ben Kerr, told palmbeachpost.com, "We are looking into reports that the system mentioned zombies. I want to reiterate that Lake Worth does not have any zombie activity currently and apologize for the system message."
Always good to know that zombie activity is not a problem at this time.