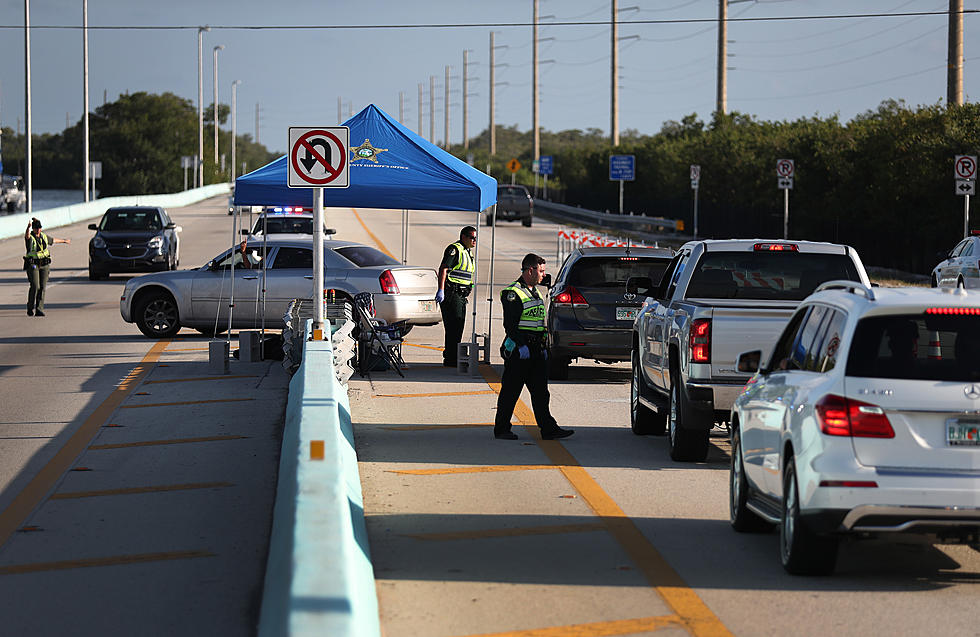 Florida Will Now Quarantine Visitors from Louisiana
Joe Raedle / Getty Images
In a not wholly unexpected but still shocking turn of events, travel from state to state in this country is about to get a lot more time consuming - especially if you are coming from Louisiana.  An order issued by Florida Governor Ron DeSantis on Monday to stem the flow of tourists from "hot zone" states has now been expanded to include Louisina.
Politico is reporting that authorities in the Sunshine State are setting up checkpoints all along the Panhandle border to "direct motorists who have been to Louisiana to quarantine."  According to the report, the Florida Highway Patrol will require visitors from the Sportsman's Paradise to "isolate for 14 days," and inform authorities where they plan to do so.  That information will be shared with whoever the local authorities are in the planned isolation area so that they can make sure the isolation is enforced.
This move comes on the heels of states like Texas and Rhode Island discouraging tourism from places in the country where the virus is spreading rapidly.  Visitors from Louisiana are not alone, New York is also on the "persona non-grata" list of folks Florida is leery of.  So far, 3,400 people have been screened under the order.