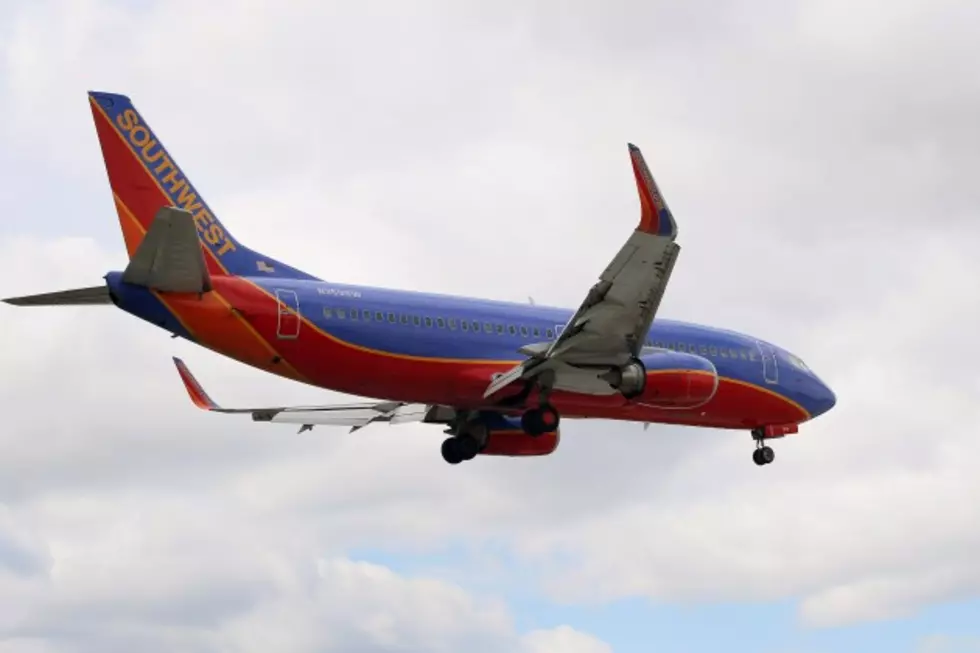 Funny Flight Attendant Makes Safety Speech Fun [VIDEO]
Scott Olson, Getty Images
One Southwest Airlines flight attendant keeps her passengers in stitches while going through pre-flight safety preparations.
Just a few of the highlights from this entertaining monologue:
"This is a no smoking, no whining, no complaining flight. It's a please and thank you and you are such a good-looking flight attendant flight."
"Just do what we say and nobody gets hurt."
"If you're traveling with small children - we're sorry."
"That's what we call very cheap entertainment. Nobody had to pay extra, but you certainly
don't get a refund."