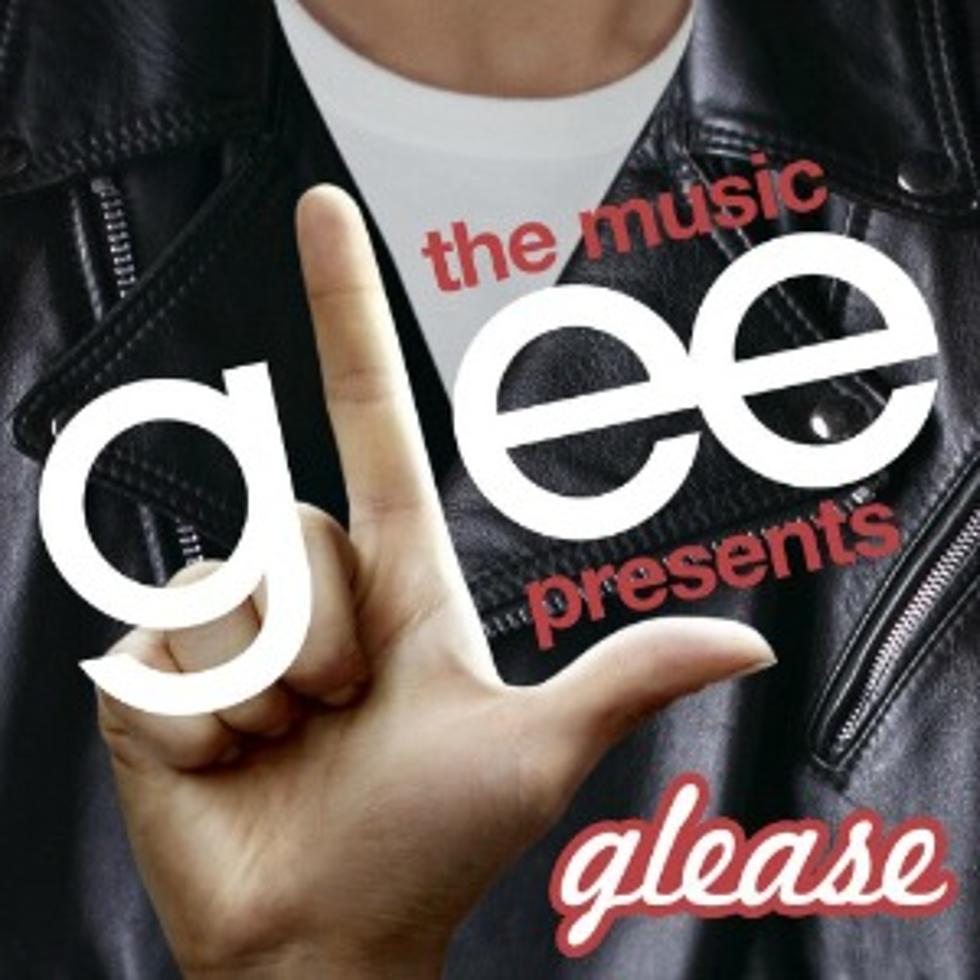 'Glee': 'Glease' Episode Song List
Columbia Records
Okay, quick show of hands: Who's ready for a little 'Gleased Lightning'?
Ready or not, 'Glee' is going to give it to you with the show's Nov. 15 episode, which finds the kids in New Directions prepping a production of the perennially popular musical 'Grease' while dealing with a host of distractions -- not the least of which is Will Schuester (Matthew Morrison) preparing to take his sabbatical while his shocking replacement waits in the wings.
As if new renditions of 'Grease' favorites like 'You're the One That I Want' weren't enough to entice your inner Gleek, the episode also marks the return of Cassandra July (Kate Hudson), who complicates life for Rachel (Lea Michele) as she prepares to audition for a new role.
It all adds up to one of the more anticipated half hours of the show's fourth season, and Columbia Records is helping commemorate it with 'Glee: The Music Presents Glease,' a collection of performances featuring nine 'Glee'-ified versions of songs from the 'Grease' soundtrack. The album won't be out until Tuesday (Nov. 6), but thanks to Oh No They Didn't!, you can sample a sizable portion of the record right here. Take a look at the complete track list below:
'Glease' Song List
- 'Hopelessly Devoted To You' (Featuring Darren Criss)
- 'Born to Hand Jive' (Featuring Featuring Amber Riley, Blake Jenner, Melissa Benoist and Jacob Artist)
- 'Greased Lightning' (Featuring Chord Overstreet and Blake Jenner)
- 'Look at Me, I'm Sandra Dee' (Featuring Becca Tobin)
- 'Beauty School Drop Out' (Featuring Darren Criss)
- 'Look at Me, I'm Sandra Dee (Reprise)'
- 'There Are Worse Things I Could Do' (Featuring Kate Hudson, Alex Newell and Naya Rivera)
- 'You're the One That I Want' (Featuring Blake Jenner, Melissa Benoist, Lea Michele, and Cory Monteith)
- 'Summer Nights' (Featuring Chord Overstreet, Amber Riley, Jenna Ushkowitz, Mark Salling, Cory Monteith, Vanessa Lengies, Chris Colfer, Damian McGinty and Naya Rivera)
Listen to 'Glee' Cover 'Greased Lightning'