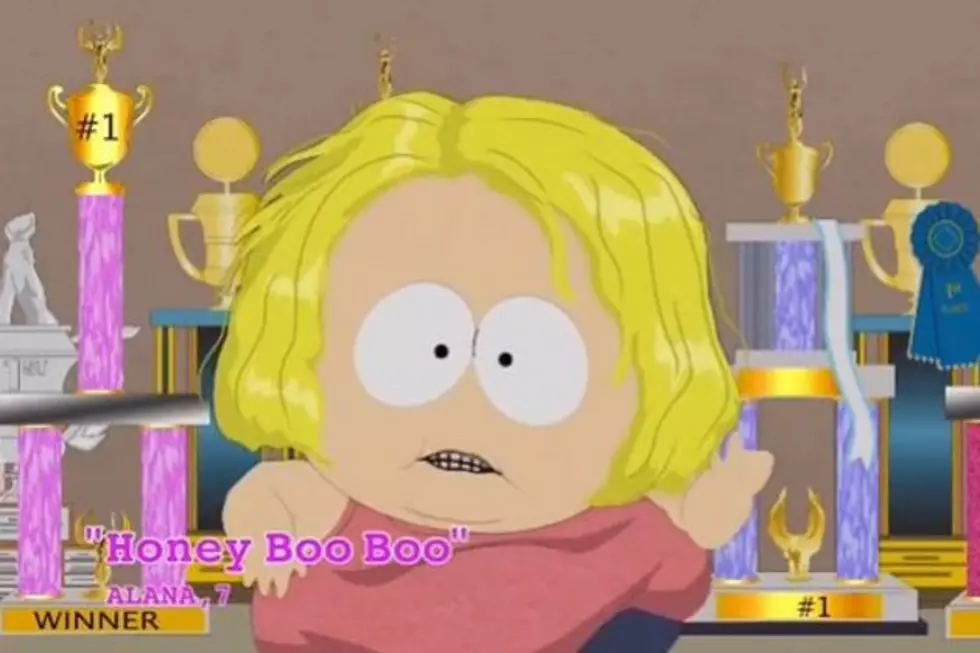 Here Comes 'South Park's' Take on Honey Boo Boo!
Comedy Central
It used to be said that imitation is the sincerest form of flattery. We're not sure if this constitutes flattery, but it would seem that these days that animation is the truest form of notoriety. Observe!
This week, the hilarious masterminds over at 'South Park' took on cultural phenomenon Alana "Honey Boo Boo" Thompson and her mother June.
The episode featured everything from heart surgery, animated neck rolls and plenty of sass from the pageant princess. We should warn you though, unless your boss is really cool and has a twisted sense of humor, this clip is NSFW and contains a few choice words. When something is shocking even to the children of 'South Park,' you know it's pretty outrageous.