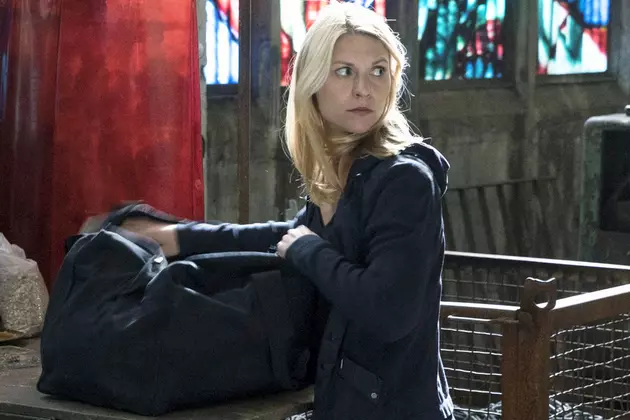 'Homeland' Confirms Season 7-8 Renewal, January Premiere
Showtime
Showtime's Homeland has an intriguing pattern of reinventing itself year after year, and now has at least two more years to do it. In addition to confirming a January premiere for the New York-set Season 6, Showtime officially announces Homeland has been renewed through Season 8.
News from the Showtime panel at TCA came fast and furious, most immediately that Season 6 of Homeland would arrive on Sunday, January 15 (Season 2 of Billions will arrive on February 19). Additionally, the network confirmed that the order for Seasons 7 and 8 had gone through.
Meet your new Homeland synopsis!
HOMELAND season six will once again star Emmy, Screen Actors Guild and Golden Globe Award winner Claire Danes, Emmy nominee Rupert Friend, Oscar winner and Emmy nominee F. Murray Abraham and Emmy and Tony Award winner Mandy Patinkin.

After she thwarted a terrorist attack in Berlin, season six picks up several months later and finds Carrie Mathison (Danes) back on American soil, living in Brooklyn, New York. She has begun working at a foundation whose efforts are to provide aid to Muslims living in the U.S. Season six will tackle the after effects of the U.S. presidential election, with the entire season taking place between election day and the inauguration. It's a strange, transitional time in the halls of government filled with anxiety and different competing interests, where a very fragile and complex transfer of power takes place between the outgoing president and the incoming president-elect.
Stay tuned for more, but how long will Homeland Carrie on?
Check Out 100 TV Facts You May Not Know!