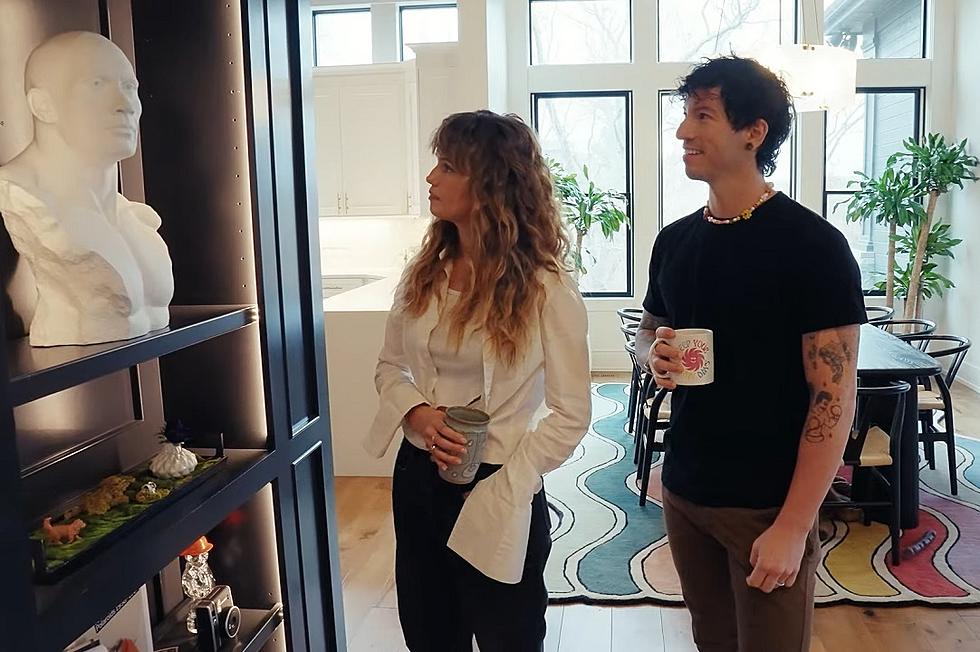 Debby Ryan and Josh Dun Have a Fancy Bust of Dwayne 'The Rock' Johnson in Their Home
YouTube
Married couple Debby Ryan and Twenty One Pilots' Josh Dun have a bust dedicated to another celebrity in their home: Dwayne "The Rock" Johnson.
Appearing in a home tour for Architectural Digest, Debby and Josh showed off a unique decoration in their Ohio home.
"As we started getting into art we realized that a sweet flex when you buy an adult home is to have like, a bust. [Josh's] brother Jordan, who's one of our best friends, his girlfriend is a really talented sculptor out of Germany and we had the opportunity to commission a bust and there was only one option for us: Mr. Dwayne 'The Rock' Johnson," Debby explained.
READ MORE: Woman Terrorizes Sister-in-Law With Cardboard Cutout of The Rock
"He's kind of just a guiding light," Josh added, while Debby called the lifelike bust "a beacon of nobility."
Watch below:
In a video posted to Instagram in 2021, the sculptor, Ronja Kappel, shared how the bust was meticulously crafted down to each little detail.
"I made this super fun commission for @debbyryan and @joshuadun a while back and today it got featured in their beautiful @archdigest house tour! Sculpting @therock was more challenging than I anticipated but probably the most fun sculpture I made so far. You won't believe how many hours of his movies and interviews I had to watch to be able to get every detail right!" the artist explained in another Instagram post.
Debby and Josh's bust of The Rock isn't their only connection to the WWE legend.
Josh is a big fan and even reached out to the actor for advice when he was gearing up to marry his Disney Channel sweetheart.
"Hey would you want to come to my wedding?" Josh asked Johnson in a tweet in 2019.
While Johnson declined the invite, he did give the musician some advice on how to make a marriage last.
"Thanks brother and congrats. I can't make it but remember the most important 5 words ... 'yes honey you are right.' Trust me," he tweeted.
Watch Debby Ryan and Josh Dun's full Architectural Digest home tour, below:
Most Controversial Celebrity Magazine Covers Ever
Below, discover the most controversial celebrity magazine covers to ever hit the newsstands.