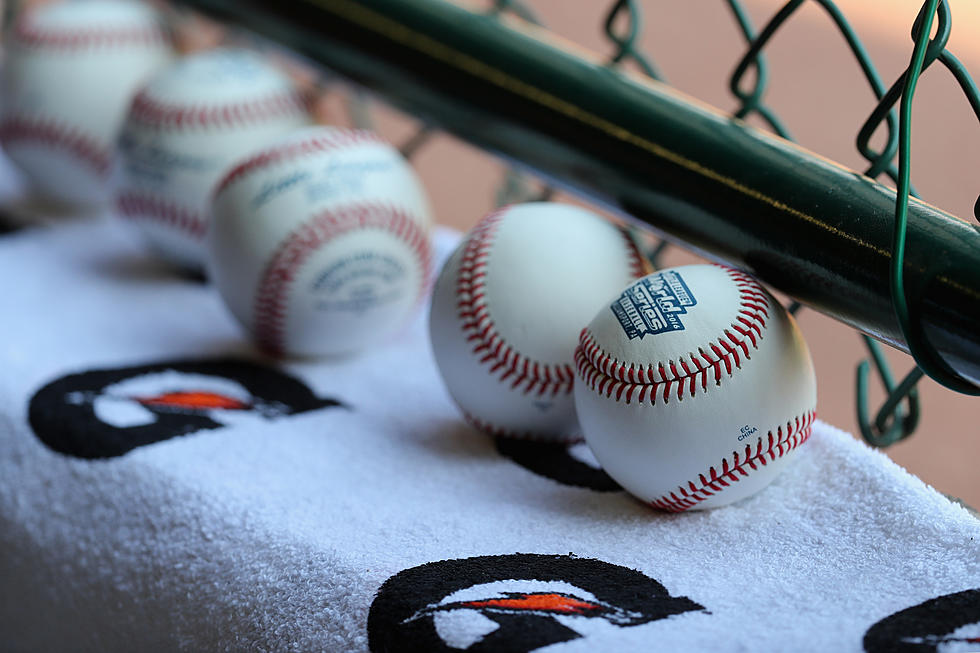 Lufkin's Thundering 13 One Game Away From U.S. Championship in Little League World Series
Rob Carr / Getty Images
Lufkin's Thundering 13 have taken Williamsport, Pennsylvania by storm.
After winning 5-1 in Thursday's opening round, the boys took on the New England Region Sunday morning (August 20) in a back-and-forth affair.
Lufkin took a 1-0 lead in the first on a wild pitch. New England came back in the second inning, scoring three runs.
The Thundering 13 tied the game at 3 with a two-run home run from Christian Mumphery in the bottom of the second.
Lufkin scored two more runs in the fourth inning with an RBI single from Malcolm Deason and Chandler Spencer coming home on a wild pitch to make it 5-3.
Christian Mumphery hit his second home run in the fifth to add one more run to their 6-3 victory.
Collin Ross pitched a complete game allowing four hits, one earned run with eight strikeouts. You can watch the highlight video at the Little League World Series website here.
Major league players from the Pittsburgh Pirates and St. Louis Cardinals were in the stands watching the game. They will play a game at the minor league field across town tonight which will be attended solely by the little league teams in the World Series - how awesome is that!
Then again Saturday night before their game two win:  
They will play again Wednesday night in the semi-final game. First pitch at 6:30 pm on ESPN. If they win, they'll move on to the U.S. Championships and if they win that, they'll be on the main stage.
Keep up the great work boys as East Texas continues to root you on!