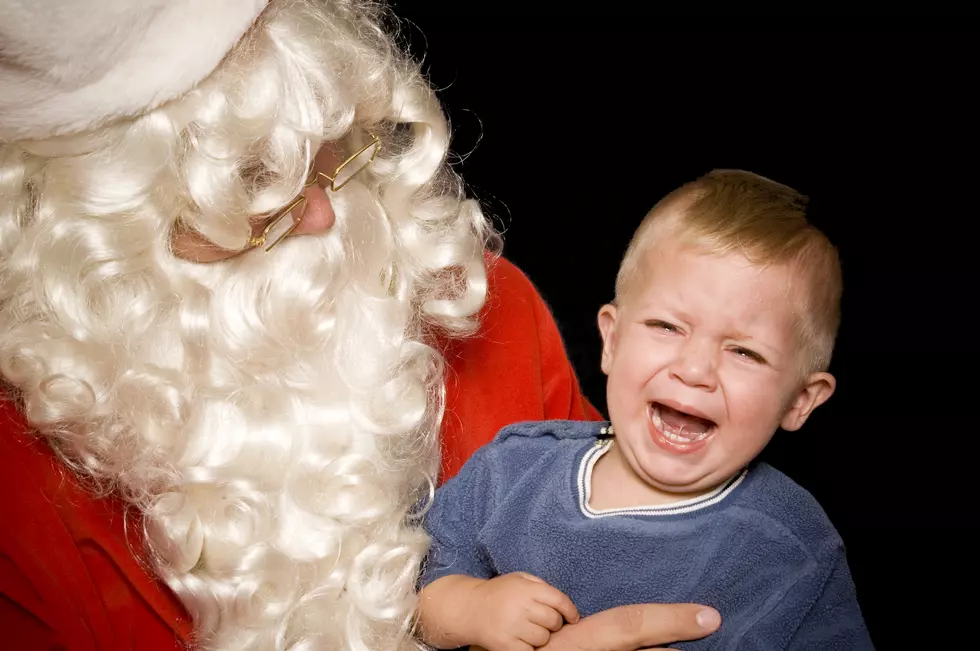 Mix 93-1 Is Looking For The Best Of The Santa Fails Photos
Thinkstock
Mix 93-1 and Longview Mall knows that getting that perfect Christmas picture of your kids in Santa's lap can be a challenge and we're looking for the best of the failures!
With your kids squirming, screaming and crying, you go ahead and take that picture with them trying their best to get away from Santa! That precious, priceless pic could win you a $500 Visa card from Longview Mall in the Mix 93-1 Santa Photo Fails contest 2017! If you've got that great shot with your kids not cooperating in Santa's lap, we want to see it!
Upload that special pic using the form below by 11:59 p.m. on Sunday, December 10th to be entered into the online photo submission contest to be voted on by Mix 93-1 listeners. Voting will begin on Tuesday, December 12th and end on Monday, December 18th at 12 noon.
SUBMISSIONS - CLOSED - DEADLINE WAS 12.10.17 @ 11:59 P