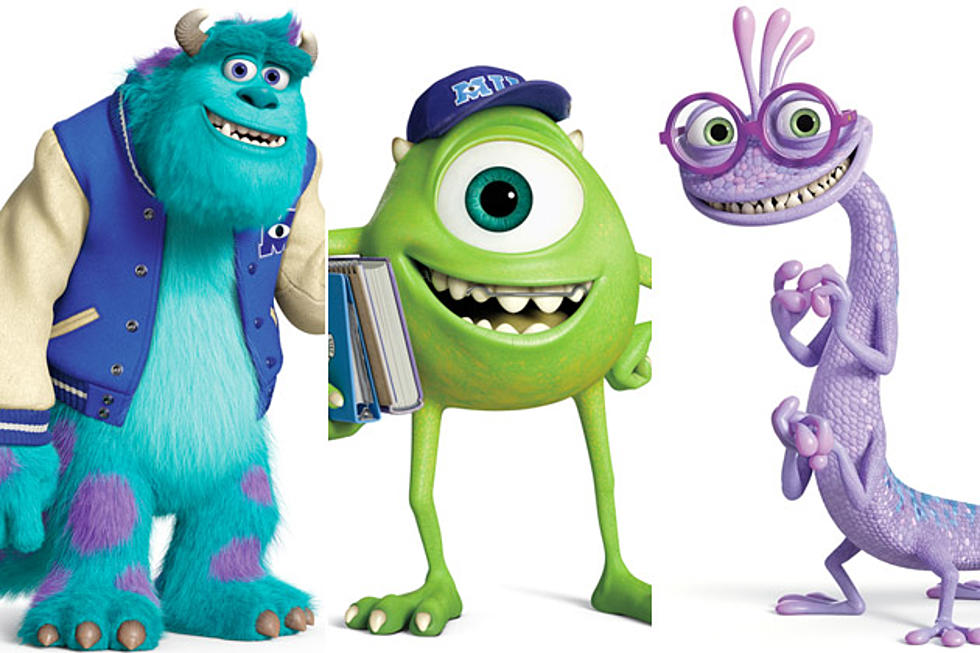 New 'Monsters University' Character Posters!
Disney-Pixar
Excited to enroll in 'Monsters University'? A slew of character posters have arrived for the Pixar flick, opening this summer, and you can check them all out after the break!
Below you'll see the young versions of James P. Sullivan (John Goodman), Mike Wazowksi (Billy Crystal) and even their nemesis Randal Boggs (Steve Buscemi) on the banners for 'Monsters U', which come courtesy of Total Film. The site has also posted I.D. cards for the characters, which you can see by clicking here. You'll also meet a couple of new characters, like Dean Hardscrabble and Don Carlson, voiced by Helen Mirren and Joel Murray, respectively.
Mike Wazowski and James P. Sullivan are an inseparable pair, but that wasn't always the case. From the moment these two mismatched monsters met they couldn't stand each other. Monsters University unlocks the door to how Mike and Sulley overcame their differences and became the best of friends.
'Monsters University' opens in the U.S. on June 21st, and in the UK on July 12th. While we wait, we've got to ask: which character, old or new, are you most looking forward to rooming with?