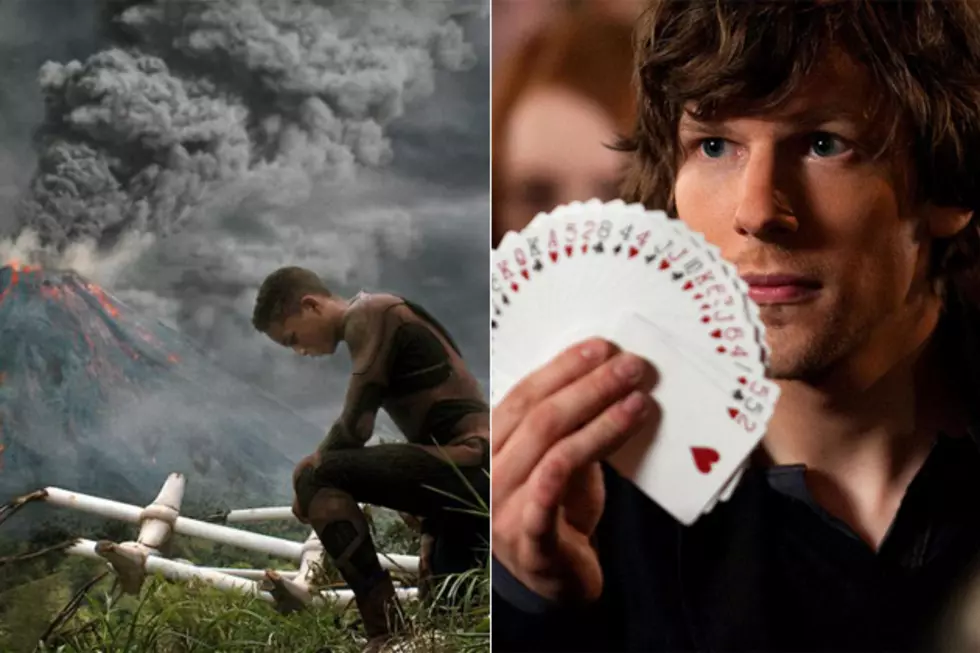 New Movies: 'After Earth,' 'Now You See Me'
Sony/Columbia, Lionsgate/Summit
After the Memorial Day weekend trio of 'Fast & Furious 6,' 'The Hangover Part III' and 'Epic' led to the sixth-biggest box office weekend of all time, this weekend's pair of new releases have a pretty tough act to follow when it comes to creating excitement at theaters.
'After Earth'
A thousand years after human beings had to abandon their home planet for Nova Prime, a father-and-son duo's ship crashes back on Earth, forcing them to reconcile their differences and find a way to escape.
Directed by M. Night Shyamalan
Starring Will Smith, Jaden Smith, Zoe Kravitz, Sophie Okonedo
---
'Now You See Me'
The FBI investigates a team of illusionists calling themselves the Four Horsemen, who pull off a series of heists against corrupt businessmen and hand over the profits to their audiences.
Directed by Louis Leterrier
Starring Jesse Eisenberg, Woody Harrelson, Mark Ruffalo, Morgan Freeman