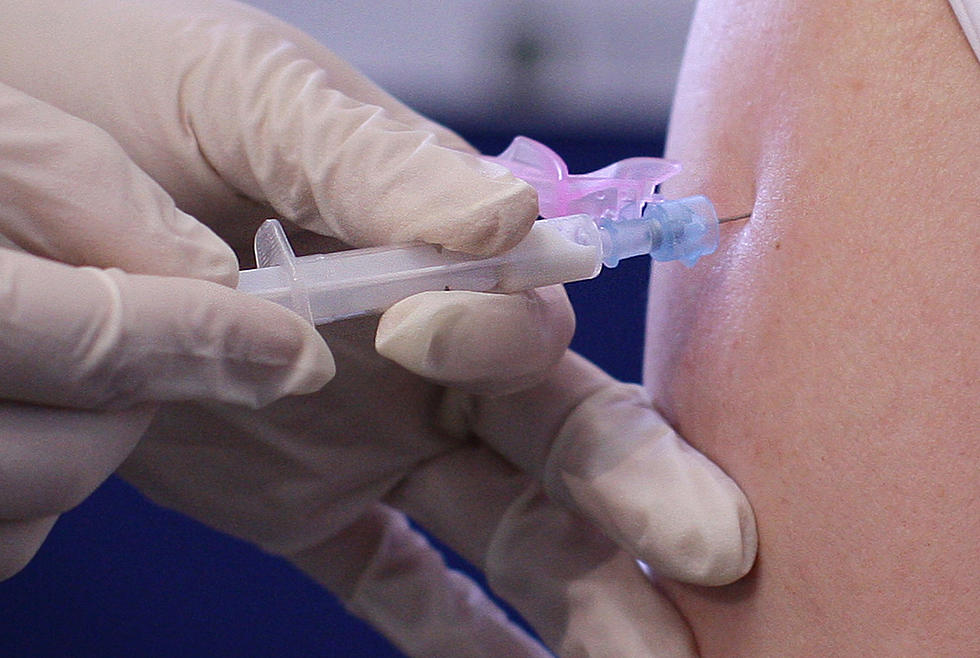 Pfizer Applies To The FDA For Emergency Use Of COVID Vaccine
Andreas Rentz/Getty Images
Enter your number to get our free mobile app
Another milestone today in the fight against COVID-19, as drug maker Pfizer has filed paperwork with the US Food and Drug Administration to request Emergency Use Authorization of their coronavirus vaccine. A move that has been highly anticipated for months.
The drug company has already revealed that their research from the phased drug trial of their vaccine has shown that the shots are 95% effective, and have little to no side effects. The research published by Pfizer also indicates that there are zero safety concerns with the vaccine.
Now its up to the US FDA to get the approval through their system.
Pfizer CEO Albert Bourla said in a statement today:
"Filing in the U.S. represents a critical milestone in our journey to deliver a COVID-19 vaccine to the world and we now have a more complete picture of both the efficacy and safety profile of our vaccine, giving us confidence in its potential."
There is growing concern however, that the FDA and other regulators are "slow rolling" the approval process, and putting more lives at risk. With some forecasts saying tens of thousands, if not hundreds of thousands, more Americans will die this winter from COVID-19 related illnesses, there are growing calls for the vaccines to be released now.
If the FDA stalls for three weeks, and doesn't make a decision until mid-December, the vaccine timeline will be stretched even further, and that's just for ONE of the many vaccines coming. Moderna also has a highly effective, and safe, vaccine that is ready for authorization too, but at this pace, their vaccine may not have a chance with the FDA until after Pfizer gets their clearance, which will also be a blow to the idea of saving lives now.
Read More: Most Dangerous Louisiana Creatures