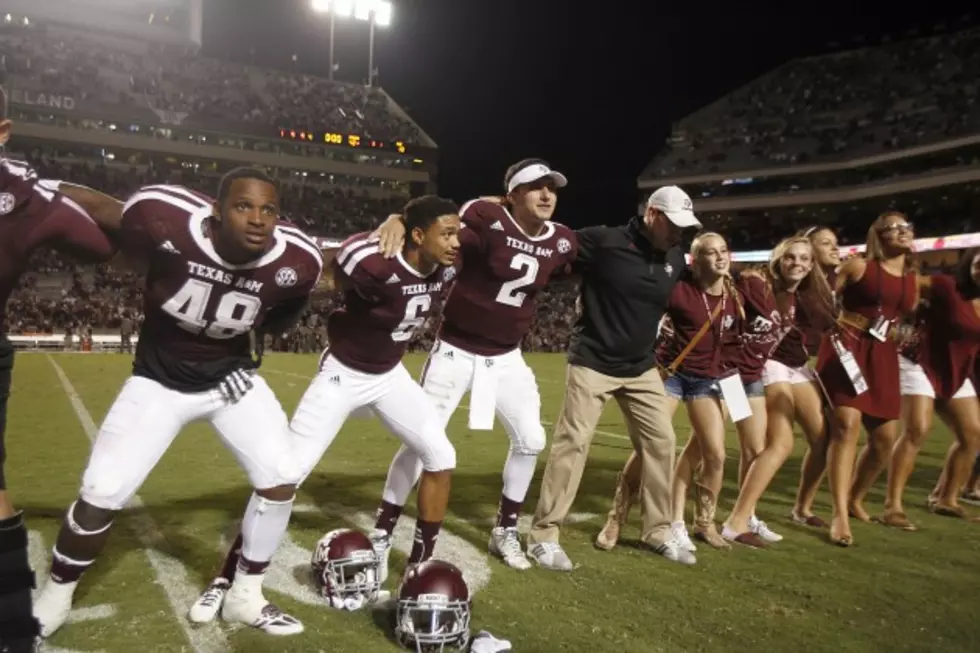 Pieces of Kyle Field to be Sold
Thomas B. Shea, Getty Images
Attention Aggies: you will be able to purchase your own pallet of grass straight from Kyle Field after the 2013 football season ends.
There are not many things in the world taken more seriously than football in Texas and if this doesn't prove that, then I don't know what does.
The idea behind this sale is part of the Kyle Field renovation that is scheduled to be completed before the start of the 2014 season. The $740 million project will increase the capacity to 102,500 in the stadium.
If you're interested in purchasing grass from Kyle Field that Johnny Manziel and the Aggies have played on over the years, visit aggieathletics.com.