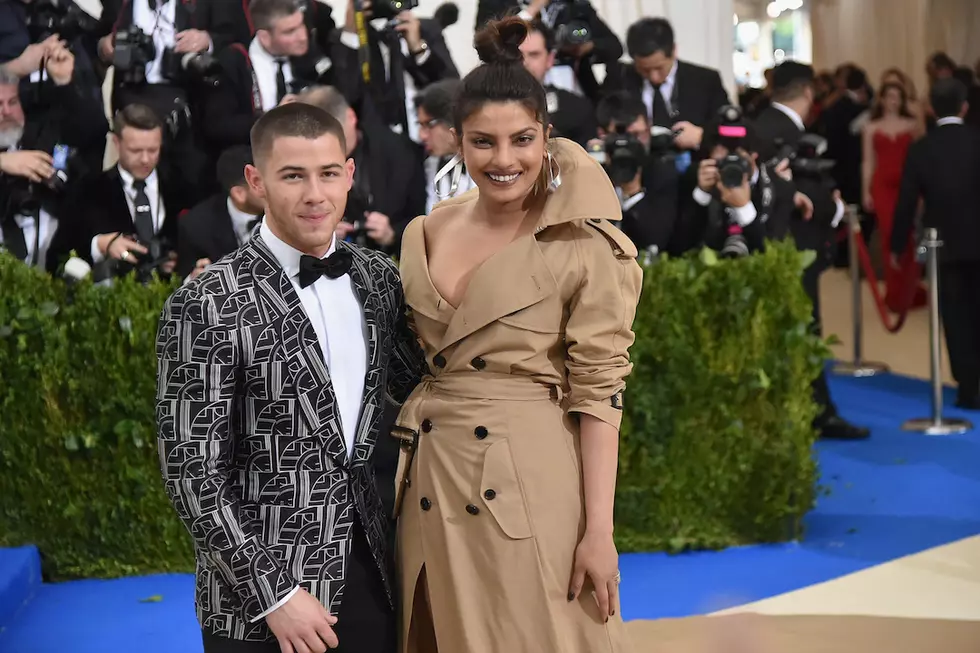 Priyanka Chopra and Nick Jonas Give Fans a Look Inside Their Pre-Wedding Celebrations
Mike Dia Dipasupil/Getty Images For Entertainment Weekly
The couple is giving fans a glimpse inside the festivities that took place before their walk down the aisle on Saturday through pictures and videos. On Sunday, Chopra, posted a video from their sangeet, a Hindu party that traditionally takes place a day or two before an Indian wedding. The clip captured an insane dance-off between the 36-year-old's family and her now-husband's.
"It all began as a fierce song & dance competition between the families but ended, as always, as a huge celebration of love," Copra wrote on Instagram. "Nick and I were looking forward to the Sangeet (musical evening), another pre wedding ritual...and to see what each side had put together."
She went on to say, "And what a performance it was. Each family telling our stories through song and dance, filled with lots of laughter and love. We were both filled with gratitude for the effort, the love and the laughter and will carry the memories of this special evening for the rest of our lives. It is an amazing start to a lifetime of togetherness for our families and friends...#grateful."
The clip was set to "Deep Into the Wild" by Honoraries featuring Volunteer. It featured performances by Jonas' brothers, Joe Jonas, Kevin Jonas and Frankie Jonas, as well as Sophie Turner, Chopra's mother Madhu Chopra and the groom's co-star Jonathan Tucker.
While we still haven't gotten a glimpse of the Quantico star's wedding dress, we did get to see what she wore to the sangeet. The bride was outfitted in a sari designed by Abu Jani Sandeep Kholsa, who also designed her hubby's sherwani.
The couple shared photos from their mehendi ceremony, which also took place before their nuptials.
19 Totally Random Celebrity Couples You Never
Knew Dated