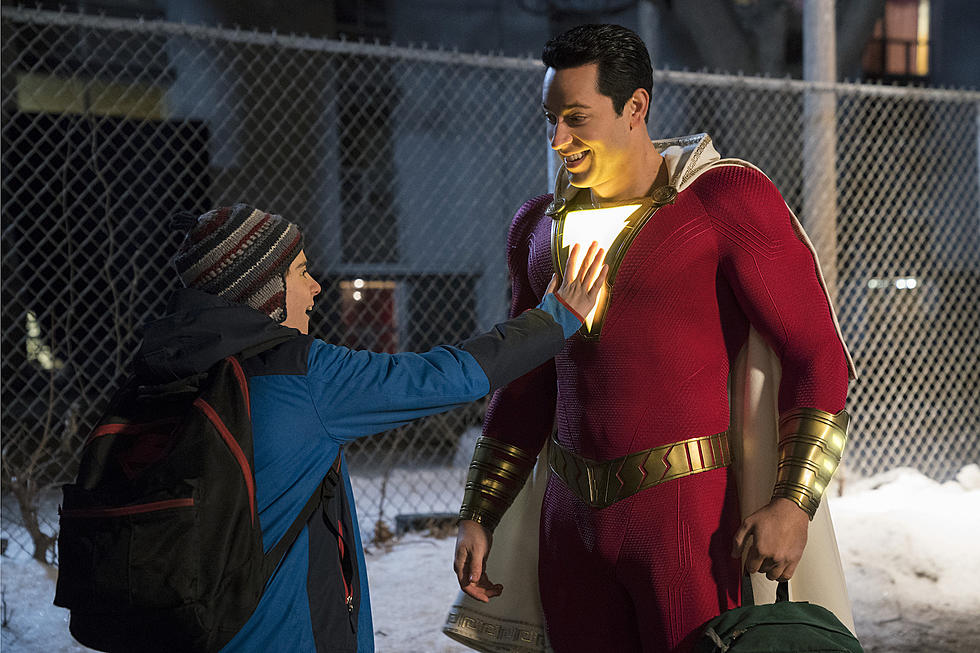 'Shazam' First Reviews Call It Hilarious and Heartfelt
Warner Bros.
Is it possible that the best Captain Marvel movie of the year ... will be the one that's not actually called Captain Marvel?
The actual Captain Marvel movie — the one with Brie Larson and Sam Jackson with his face all de-wrinkled so he looks like he's back in The Negotiator again — opens this Friday. And it's gotten good reviews (like an 82 percent on Rotten Tomatoes so far). But Shazam, the DC Comics movie based on the character who used to be called Captain Marvel, is getting wildly effusive first reviews on Twitter from critics who were invited to early screenings. They're calling it an "absolute delight," an "absolute joy," and other extremely positive things that don't involve absolutes.
Here's a sampling of all the reviews so far. I tried to find a range but honestly ... there's not much range? Almost everyone likes it so far. And they really like Zachary Levi in the title role.
Following the huge success of Aquaman, Shazam could make two good DC Comics movies in a row. What a welcome change of pace that would be. Shazam opens in theaters on April 5.
Gallery — The Best Comedy Movie Posters of All Time: