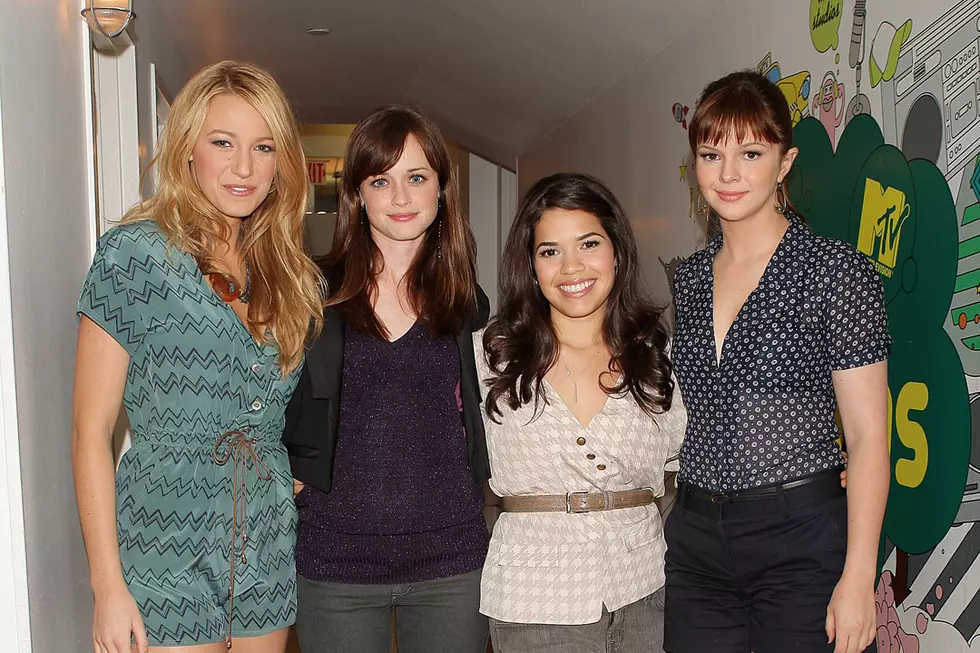 Blake Lively Gets Our Hopes Up for 'Sisterhood of the Traveling Pants 3′
Scott Gries, Getty Images
UPDATE (7/8): Just weeks after Blake teased us with the possibility of a third Sisterhood of the Traveling Pants film, the ladies behind the titular sisterhood got together for another selfie!
Blake, Alexis, America and Amber linked up while in New York City on Friday (July 8), where they reminded us the true meaning of "sisters" through a few adorable (and silly!) photos on Instagram. See below:
If this doesn't make you yearn for a third installment in the film franchise, we don't know what will.
Just when The Sisterhood of the Traveling Pants fans have likely surrendered all hopes of a third installment — the actresses and real-life pals who play the films' central besties are all busy with other projects, and it's been eight years since the last one — Blake Lively has given us reason to be excited all over again.
While promoting her new woman-vs-shark thriller The Shallows on Tuesday (June 21), Lively told SiriusXM's Entertainment Weekly Radio host Jess Cagle there's a "strong chance" we'll see Bridget, Carmen, Tibby and Lena again.
"Well the four of us are still best friends, and to be able to create something together again has always been a dream of ours. But it would have to be something that really made sense. If you wait this long to do a third movie, it needs to honor the story and the legacy."
"What's neat about it is, I was 16 when I did the first movie and I played a 16 year old," Blake continued. "And now I'm 28, and I'd be playing a 28 year old — or whatever age we ended up making the movie at if we did it."
If we did it. When, Blake, WHEN? Back in April 2014, The Wrap reported that Alloy Entertainment was developing the "threequel," and it would be based on Sisterhood Everlasting, the fifth and final novel in the Ann Brashares series on which the first two films are based. That book takes place 10 years after the first book, so the concept of an all-grown-up Sisterhood would be in step with the original plan.
"We wouldn't be making a movie for 16-year-olds again," Lively explained. "We would be making a movie trusting that our audience grew up with us. I think that would be really interesting to explore."
How long are you willing to wait for Sisterhood 3? Would you go see The Sisterhood of the Traveling Grandmas in 2046? I probably would, TBH. Until then we'll have to settle for the friends' many adorable reunion photos.
20 Celebrity Co-Stars Who Fell in Love Behind the Scenes