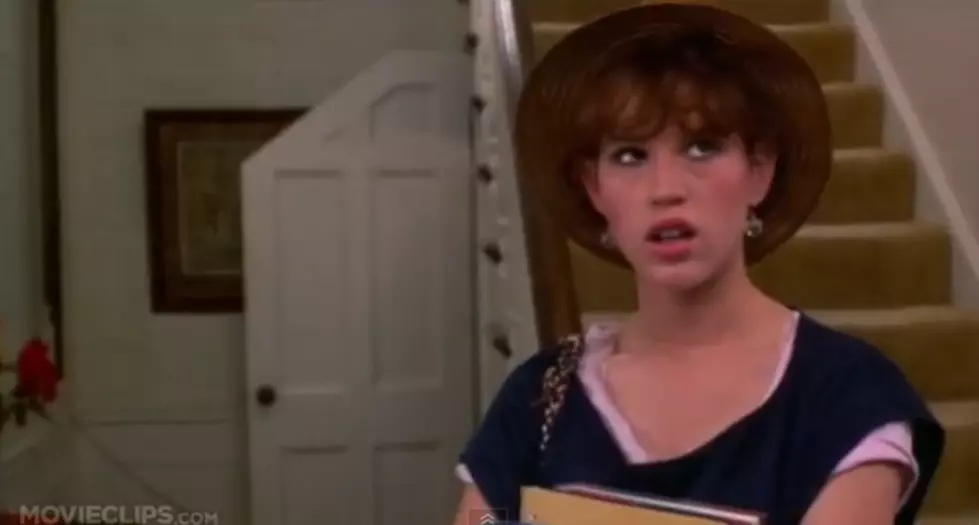 'Sixteen Candles' Celebrates By Blowing Out 30 Candles Sunday
MOVIECLIPS via YouTube
The movie that featured Molly Ringwald as Sam Baker celebrates its 30th birthday this weekend. "Sixteen Candles" was originally released May 4, 1984 and featured Ringwald in her breakout role as a teen who was turning 16 whose family forgot her special birthday because they were more concerned with her older sister's wedding. Throughout the movie Sam struggled to get the attention of Jake, a senior at school, while fighting off the advances from Ted, a geeky student, and dealing with typical teenager type of situations. In the end all ended well for Sam because she ended up with Jake.
The movie was also featured Anthony Michael Hall, who played "The Geek" aka "Ted" and was a breakout role for him as well. One of the most interesting things about this classic movie is that John Hughes, the director also wrote the movie with Molly Ringwald in mind after he received her head shot from his agent and wrote the entire movie in one weekend. According to Buzzfeed, the role for 'The Geek' was written with Anthony Michael Hall in mind because of his performance in National Lampoon's Vacation and the role of Jake was almost lost to Viggo Mortensen because Michael Schoeffling, who was ultimately cast for the role, was too shy in his audition, but was saved by a producer.
Catch more of interesting facts from Sixteen Candles online at Buzzfeed.