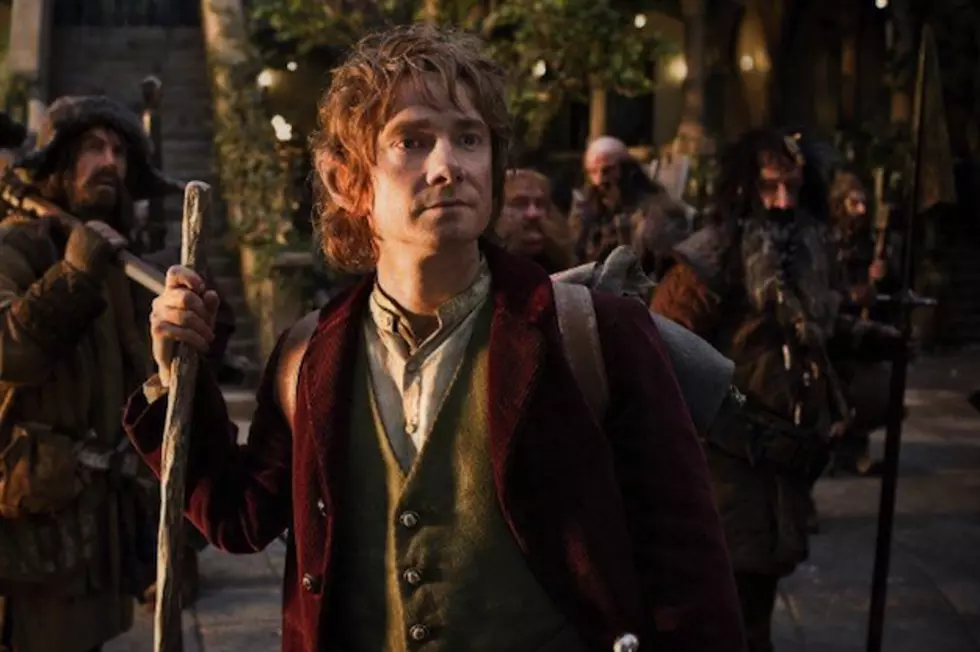 'The Hobbit: An Unexpected Journey' Gets Two New TV Spots
Warner Bros./MGM
People of the United States and the United Kingdom can, well, unite over their love of Middle Earth with these two brand new TV spots for 'The Hobbit: An Unexpected Journey.'
'The Hobbit: An Unexpected Journey' wants to remind fans of both the United States and the United Kingdom that tickets are already on sale right this second for the upcoming release of the first part of Peter Jackson's 'Hobbit' trilogy, the prequel to 'The Lord of the Rings.' In the first spot for the U.S. we're treated to some snippets of new footage, but hardly anything substantial, while the second spot, for the U.K., seems to just rehash what we've already been shown.
Mostly, both ads just serve to keep fans excited and remind you to buy your tickets right now for the film, which hits theaters in 3D, 2D, and that fancy new 48 frames per second format on December 14.
The film follows Bilbo Baggins (parental figure to Frodo) as he's recruited by legendary wizard Gandalf the Grey to join a band of dwarves to reclaim their lost kingdom of Erebor from the evil dragon Smaug. Bilbo joins up with thirteen dwarves and the warrior Thorin Oakenshield as they encounter dangerous territories, goblins, and yes, even Gollum.