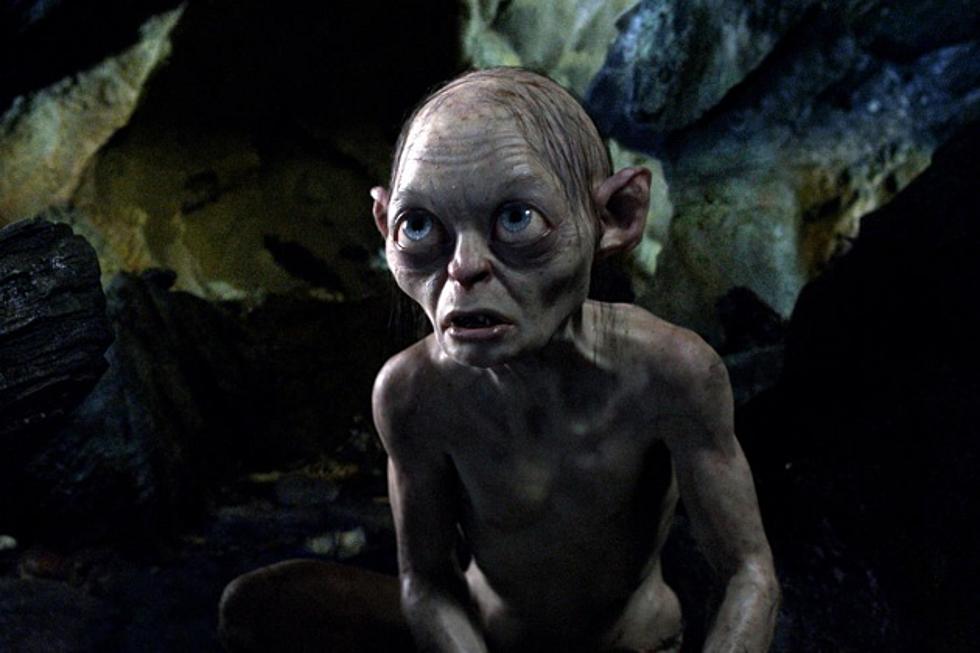 'The Hobbit' Clips: Six New Videos of Gollum, Wolves and Goblins!
Warner Bros.
The reviews for 'The Hobbit: An Unexpected Journey' are piling in like a horde of angry orcs, and while most are positive (not including our own), the conversation seems to be dominated by the high frame rate Peter Jackson utilized to help bring the film to life. Fair or not, we had better get used to this being the main topic when it comes to 'The Hobbit', at least during the first few weeks of release.
However, while the world at large must wait for the chance to make up its own mind regarding the film, we have six clips from the epic adventure to hold you over until it comes out. Check them all out after the break.
The clips, in descending order, are titled "I Wasn't Talking To You" (featuring Gollum!), "There is Nobody Home" (in which Bilbo's home gets increasingly crowded)  "Give Him the Contract" (Bilbo is presented with the terms of his forthcoming adventure), "Swords Are Named For the Great Deeds They Do" (the group discusses their weapons), "Who Did You Tell About Your Quest?" (Gandalf, Bilbo and the group are attacked by wolves) and finally, "Goblin Chase" (which is fairly self-explanatory and very cool).
Watch the clips below and let us know what you think. 'The Hobbit: An Unexpected Journey' opens on December 14th.