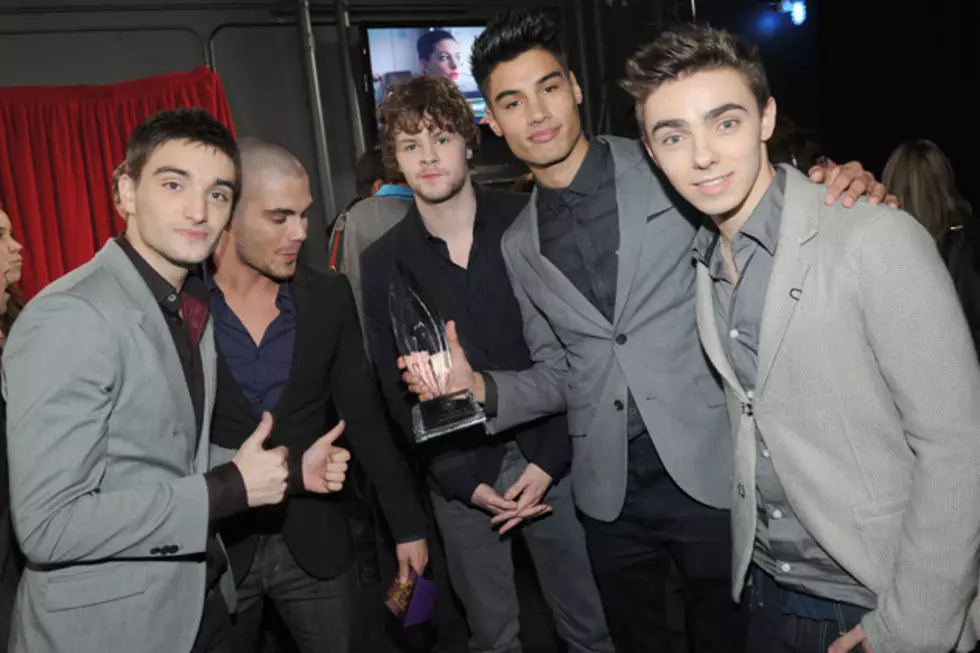 The Wanted Win Favorite Breakout Artist at 2013 Peoples Choice Award, Sing Impromptu Version of 'Afternoon Delight'
Michael Buckner, Getty Images
The boys won for Favorite Breakout Artist at the 2013 PCAs and after gushing about their supporters, like Ellen DeGeneres, who had them perform on her namesake show when they were just starting out, they revealed that they promised they'd perform a song for her if they won. They kept their word and engaged in an impromptu, a capella version of 'Afternoon Delight.'
It was hilarious, since you could tell that the boys were being prompted by unseen forces (like producers or teleprompters) to hurry up and get off the stage. They began to speed up their rendition of the song, last popularized in brilliant fashion by Ron Burgundy and his crack team of TV telecasters in 'Anchorman.' They started slow and by 20 seconds in, they were singing super fast like they were auditioning for 'Alvin and the Chipmunks' ... Okay, it wasn't that fast, but still.
The Wanted's speech was cute, too, and you could tell they were blown away by the big win.
"We never won anything before," member Max George said. "It shows that our fans are real troopers. A big thanks to Scooter Braun and Justin Bieber, and Island Records, and to Ellen DeGeneres for having us on her show."
Nathan Sykes said that over the holidays, he told his "mum" he wanted to win a massive award, so this was unbelievable for him and the band.
Watch the Wanted Accept Their 2013 People's Choice Award