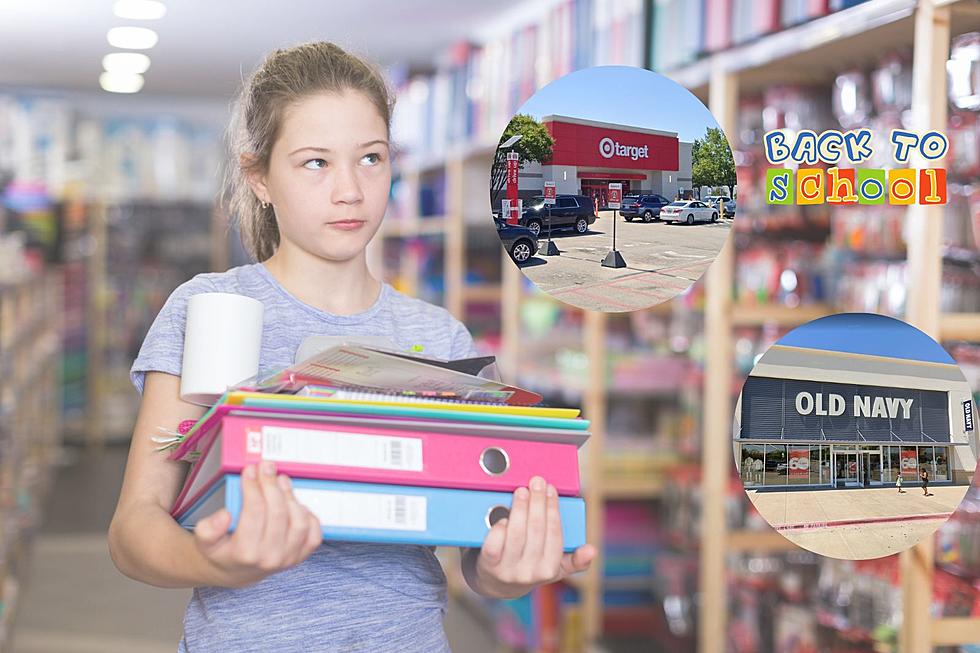 9 Best Places for Back-to-School Shopping in Tyler, TX According to AI
Canva, Google Maps
Back to school time is bittersweet for both parents and students. Obviously, the time off during the summer months is great but it's important to get back to school to continue learning. But let's be honest going back to school can be tough because it costs a lot of money, especially for families that have multiple students returning to the classroom. Which is why I wanted to see what ChatGPT the artificial intelligence program would suggest going for back-to-school shopping around Tyler, Texas. 
The AI program came up with a helpful list of places to go for back-to-school shopping but there is a good chance that you will have to visit more than one of the locations listed below. You're going to need clothes, supplies, and lots of other things that I have forgotten about since I have been out of school for almost 20 years now.  
Start Shopping Now
While I know kids don't even want to hear the words "going back to school" but if you start shopping now it might make the whole process a little easier. That way you're not having to pay for everything all at one time. Start buying the supplies needed now and wait on the clothes until the first day gets a little closer, especially if your kids are growing a lot.  
Let's Look at the Shopping Suggestions
Here is a look at the best places to go for back-to-school shopping in Tyler, Texas according to ChatGPT. Good luck to all students, parents, and teachers on another successful school year coming up.  
9 Best Places for Back to School Shopping in Tyler, TX According to AI
ChatGPT says these are the best 9 places to do your back-to-school shopping.
Top 10: These Are Texas' Most Expensive High School Football Stadiums in '22
There's a reason every good high school football movie is based in Texas. Here in the Lone Star State Friday nights are revered and our young men in football pads exalted to legends in their hometowns. In fact as of last year, Texas is only second to Florida (by two players) as the state with the most players in the NFL.