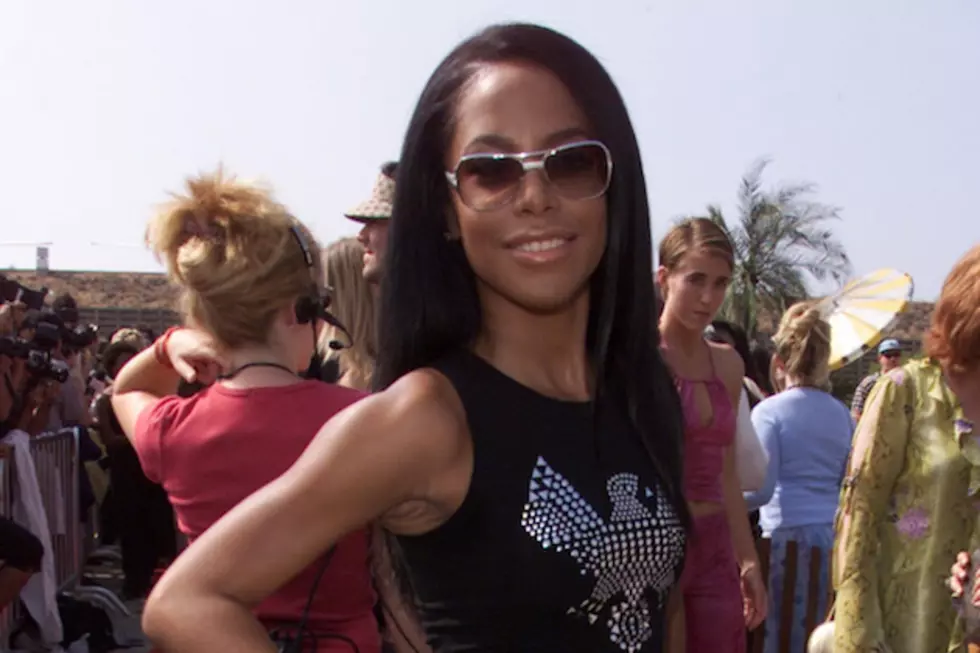 Unreleased Aaliyah Song 'Quit Hatin" Hits the Internet
Kevin Winter, Getty Images
Just a few days after what would have been her 34th birthday, an unreleased Aaliyah track has surfaced online. The song titled 'Quit Hatin' features the late songbird's smokey vocals over a contemporary productions.
There's not a lot of information regarding the song. From what we gather, it was produced by Knotch and Dre Sinatra (according to Punchbowl Blog) and, reportedly, Aaliyah's estate released the song in tribute to the singer.
On the song, Aaliyah croons about falling in love with a bad boy despite her friends telling her to leave him alone. "They say you are a baller / He's just a player / All of my friends tell me I should've never dated / But now I'm in love with cha / And now I have to tell them / Quit hatin' on him, don't be jealous," she sings.
Although Aaliyah lyrics are dated (who drives around in 20" rims?), the production is current with its thunderous beat, crisp snares, stuttering hi-hats and stalking synths. 'Quit Hatin' could fit easily alongside today's radio hits if this was a legitimate release.
However, there's no word on where this song will eventually end up. Also, there hasn't been any updates regarding the posthumous Aaliyah project either.
So basically, all we have here is a fresh new take of Aaliyah's vocals on 'Quit Hatin'.' Enjoy!
Listen to Aaliyah's 'Quit Hatin' Song