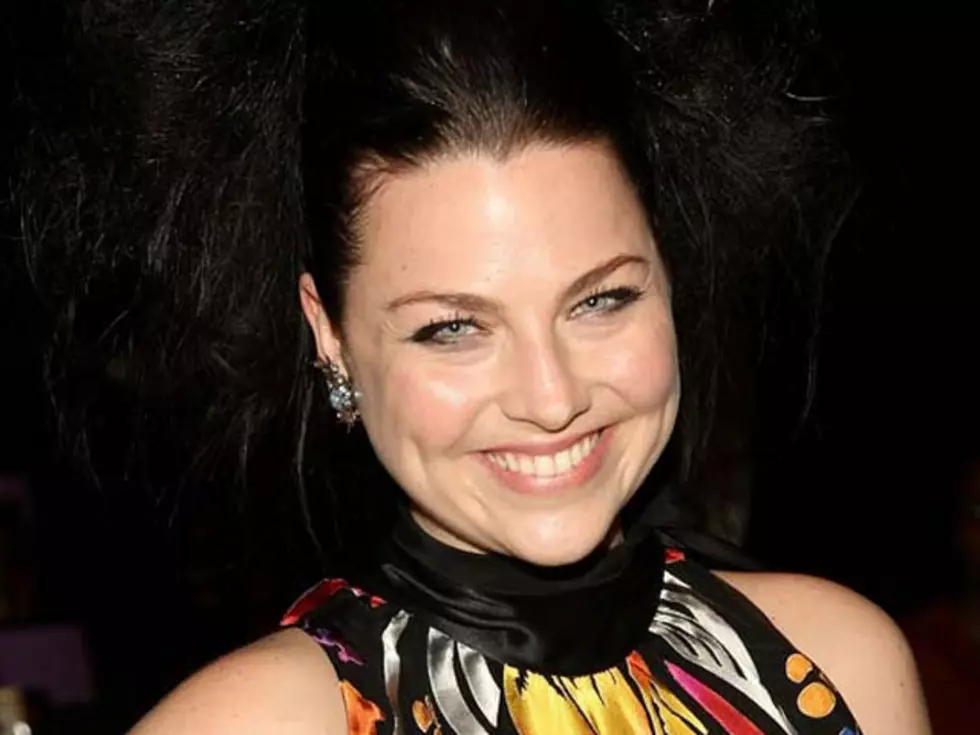 Amy Lee on the New Evanescence Album: 'It Rocks' [VIDEO]
MTV dropped in on Lee at her Nashville studio recently, and they discussed the new, self-titled album -- scheduled for an October 11 release -- as well as its lead single, 'What You Want.' According to Lee, the writing process is much more natural this time around.
"I need to remember this, so I can apply it in the future," said Lee, recalling that "It wasn't trying so hard to be some epic, massive chorus. I was just doodling around on the piano and the guys were like, 'Do that. Whatever you just did, that's an awesome melody.' And I was like, 'Really?' Sometimes you just need your friends to be like, 'Do that!'"
When asked about the new album, Lee said simply, "It rocks," adding, "Not that there's nothing going on that does, but less and less; that's definitely not what's dominating the airwaves. And it would be so amazing and it's totally our dream to have that happen for us; not even just for us, but, like, we want to hear rock music again."