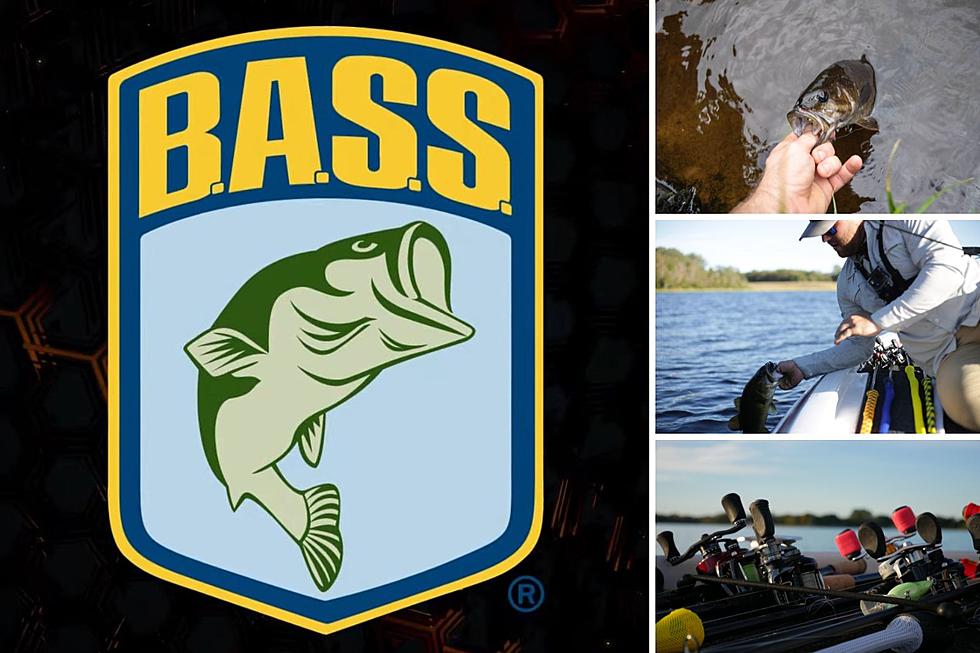 Bassmaster Elite Series Kicking Off 2024 on 2 East Texas Lakes
Bassmaster via YouTube / unsplash.com
It's no secret of the great fishing that exists in East Texas. Lake Tyler, Lake Athens, Cedar Creek Lake, Lake Sam Rayburn and others are always on the top of lists for the best lakes for bass fishing, not only in the state, but across the country. Two East Texas lakes are so good for bass fishing that they will kick off the 2024 Bassmaster Elite Series.
Fishing in East Texas
Fishing is certainly a prime hobby in East Texas. Doesn't matter if it's catfish, bass or trout, you'll find some good fishing somewhere (we won't ask, your secret fishing hole is safe with us.) It's not unheard of to have a major fishing tournament held on one of our lakes. Lake Fork is always a popular spot, Lake Palestine has hosted some events, so has Toledo Bend Reservoir. For the 2024 Bassmaster Elite Series, two East Texas lakes will kick off the season.
2024 Bassmaster Elite Series
That's right. Toledo Bend Reservoir and Lake Fork will kick off the 2024 tournament season with back to back tournaments. The top anglers in the country will be casting their lines in our lakes starting February 22-25 on Toledo Bend Reservoir. Then they'll move their boats to Lake Fork February 29 - March 3. Toledo Bend Reservoir is an obvious choice being that it was named the number six best bass fishing lake in the country for 2023.
Lake Fork is another great choice as it has been named in the top 10 best bass fishing lakes list several times over the last few years. You can get more details on the upcoming pro fishing season at bassmaster.com.
Can you buy tickets?
I didn't see any information about if tickets will be available to spectate. That information is probably just not ready to be revealed. This will certainly bring a boost to the local economies of the Toledo Bend Reservoir, on both the Texas and Louisiana sides, and the Lake Fork areas while these tournaments are around.
Of the Hundreds of Great Lakes in Texas, 5 of the Deepest are in East Texas
Texas is home to some of the best lakes for swimming, fishing or just relaxing. Of those many great lakes, you can find five of the deepest in East Texas.
13 Myths Not Texans Believe are True about Texas
I decided to make a fun list of things that non-Texans believe are true about our home state of Texas. A couple of these, native Texans believe.
Here are the Free Concerts on the Chevrolet Main Stage for the 2023 State Fair of Texas in Dallas
This year's State Fair of Texas has a show for every type of music fan.