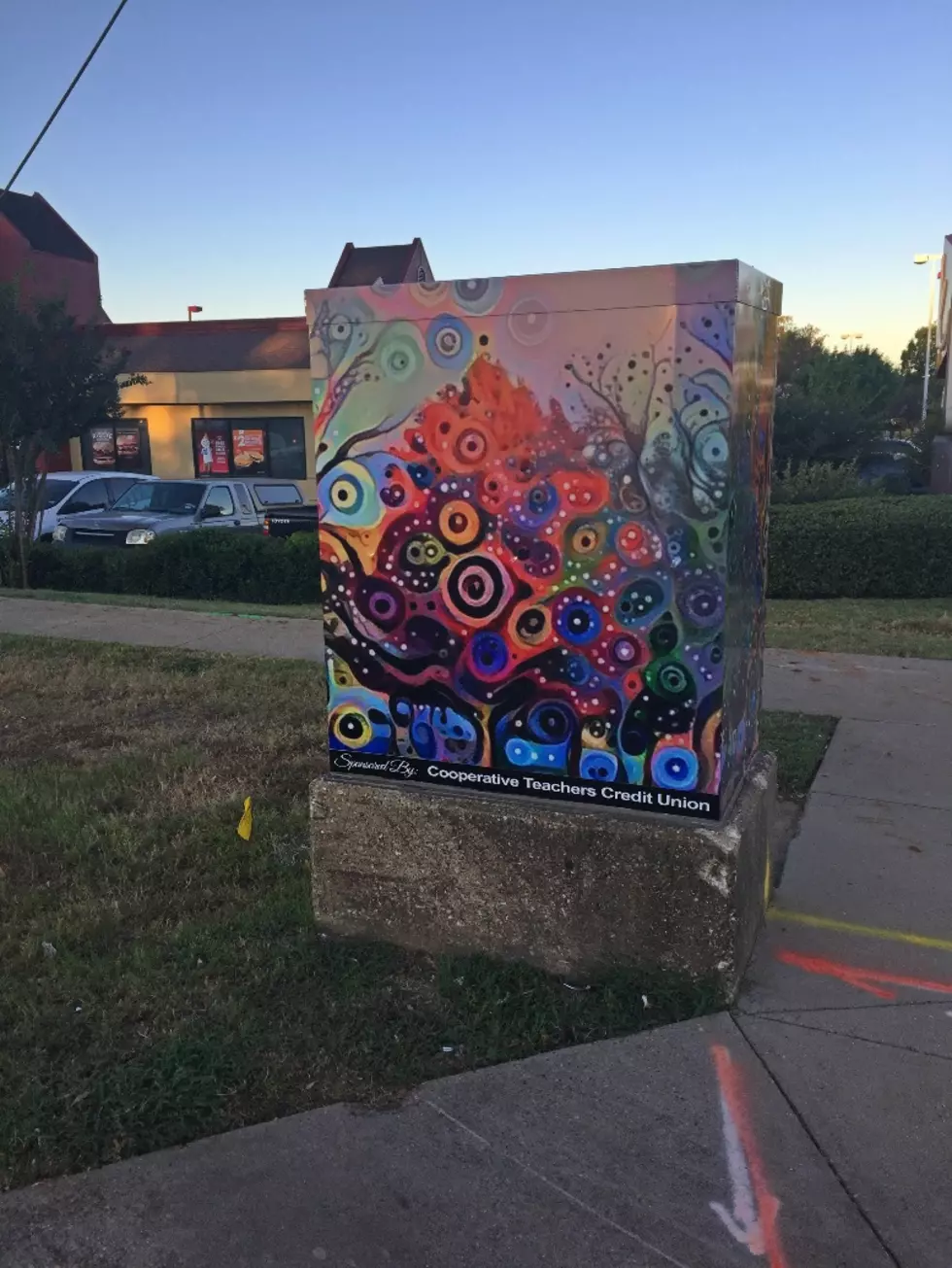 'Beauty and the Box' Expands in South Tyler
City of Tyler
Cooperative Teachers Credit Union (CTCU) selected the traffic signal box on the corner of Broadway Avenue and Southtown Drive.
"I've been a huge fan of the Beauty and the Box program in Tyler since the wrapped boxes started showing up in Downtown last year," says CTCU's Marketing and Business Development Manager, Matt Horton. "The City of Tyler has allowed art to break free of the museums to live on our streets for all to see. CTCU is thrilled to help encourage the beautification of Tyler as well as, what we hope, a continued explosion of art in our town by sponsoring this beautiful piece by William Wright."
Want to sponsor a utility box? You can! Select from approved artwork at Gallery Main Street, and place your name below! Contact Keep Tyler Beautiful for more information.