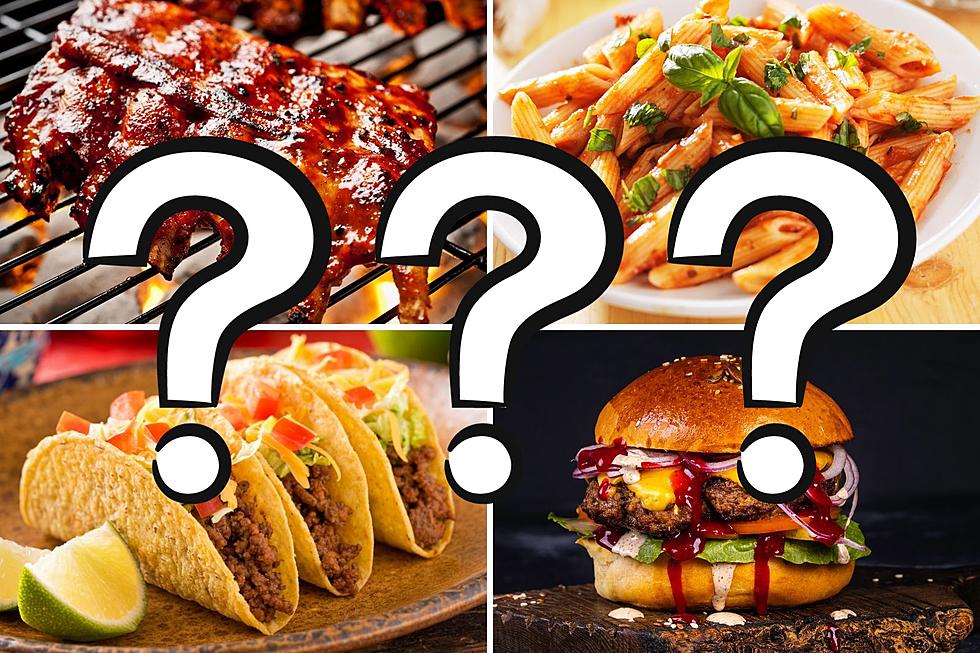 The Best Restaurant In Texas Has Been Identified. Do You Agree?
Canva
It's a decision we take very seriously, where are we going to eat? It's also a decision that we make sometimes two or three times a day or even four or more times a day depending upon how hungry we are. When it comes to making that decision we can be overwhelmed due to the number of variables that we have to take into consideration.
How much are we going to spend? What kind of food are we in the mood for? Are we going to let reviews and star ratings influence our choice? Are we going to try something new or go with what we're familiar with? My wife and I answer those questions and more every time we go out to eat!
Now Texas definitely doesn't have a shortage of restaurants nor a shortage of cuisine to choose from. Burgers, Mexican food, seafood, Italian, steaks, pizza, sandwiches, barbecue, Asian, fried chicken, Greek, German, and more are being served up at some pretty well-known places around the Lone Star State. Many places have a phenomenal reputation and they've made a name for themselves and some claim to be the best in Texas.
Where Is The Best Restaurant In Texas?
If you're looking for the best restaurant in Texas you'll need to take a trip to the state capital. Tripsavvy has revealed its list of the best restaurants from each state. In Texas, the best place to pull up a chair and have a bite is in Austin. Tripsavvy has named Veracruz as being the very best restaurant in Texas.
When it came to decision time, it was a tough one because Houston and San Antonio restaurants made the decision-making a hard job.
In the end, we couldn't resist the siren call of the migas breakfast taco at Austin's Veracruz. Packed with fluffy scrambled eggs, it's mixed with house-made tortilla chips and pico de gallo, then topped with cheese and avocado. Be sure to drizzle on some of the homemade salsa roja. (Tripsavvy)
Tripsavvy admits it was a hard decision when it came to naming just one restaurant as the best in Texas, but "after conferring with a cadre of food and travel writers and people who work in the food industry", they did their best to name the best.
While I've never dined at Veracruz, you might have. I'd like to know if they do live up to being named the best restaurant in Texas. Drop me a message and give me your honest review.
15 Of The Best Barbecue Or BBQ Places In Tyler, Texas According To Reviews
Thanks to
Stacker
, we take a look at 15 of the highest-rated babecue restaurants in Tyler using reviews and data from Yelp. Stacker based the results off the average rating and number of reviews.
Gallery Credit: Lucky Larry, Mix 93-1
The 15 Best Places for Sandwiches in Tyler, TX? Local People Chime in
Wondering where to get the best sandwiches in the Tyler, Texas area? Well, local people recently kindly chimed in on a Facebook social media group page.
Gallery Credit: Tara Holley
Here's Where Folks Say You Find the Best Steaks in Longview, TX
So when it comes to steak cuts, aside from how you cook it, there are still a lot of choices: Ribeye Steak, Tenderloin Steak aka Filet Mignon, Strip Steak, Hanger Steak, Porterhouse / T-Bone Steak, Flank Steak, Skirt Steak, Short Ribs.
I like it good ribeye or T-bone, my wife tends to go with a filet. But where do you order your steak, regardless of cut, when you're in Longview, TX
Best Chicken Fried Steak Options Near Tyler, Texas
Lots of great options for a delicious chicken fried steak near Tyler, TX. Here are the recommended restaurants to visit.
Gallery Credit: Billy Jenkins