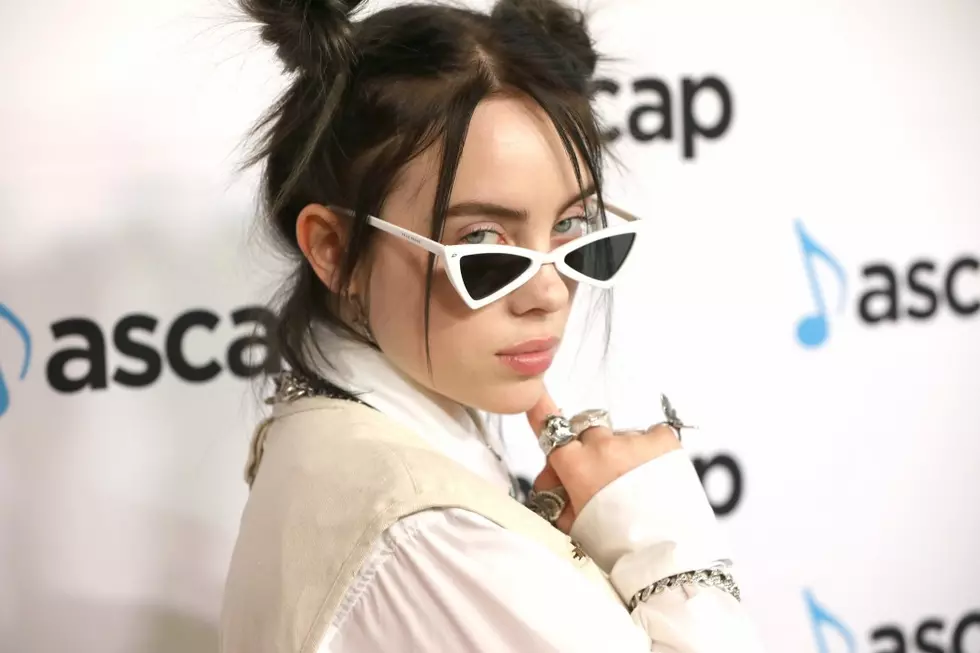 Billie Eilish Fans Literally Lost Sleep Listening to Her Music on Spotify in 2019
Ari Perilstein, Getty Images for ASCAP
Billie Eilish fans quite literally lost sleep listening to her music over the past year. The culprit for their lost ZZZs? The artist's ironically titled debut album: When We All Fall Asleep, Where Do We Go?
Spotify's new Wrapped experience includes a measurement for artists to see how much sleep their fans have lost listening to their music between the hours of 1 AM and 6 AM. As it turns out, the 17-year-old's fans have lost more sleep than any other artists' fans on the platform.
In other words, fans seem to have cracked the answer to Eilish's question of where people go when they're sleeping: they're not sleeping at all!
2019 has been a whirlwind year for the "everything i wanted" singer, who won the American Music Awards for the coveted New Artist of the Year category and Best Artist- Alternative/Rock category.
Eilish made history at the upcoming 2020 Grammy Awards as the youngest artist to have nominations in the major four categories: Record of the Year, Album of the Year, Song of the Year for "Bad Guy" and Best New Artist. She is also nominated for Best Pop Vocal Album for When We All Fall Asleep, Where Do We Go? and Best Pop Solo Performance for "Bad Guy."

Artists Who Went Solo From their Groups