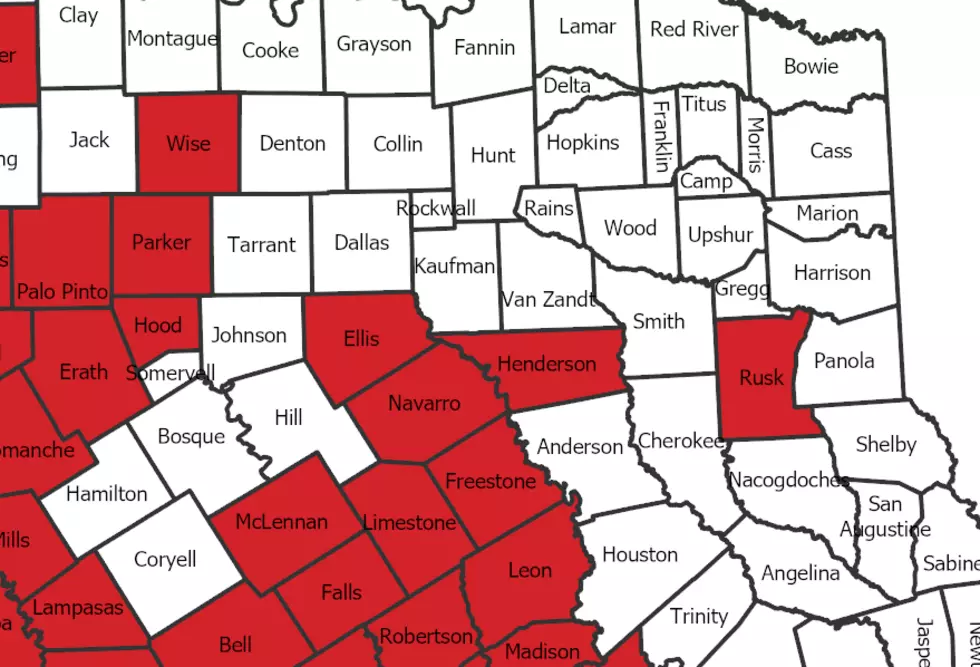 Burn Bans Issued For East Texas Counties
Texas Forestry Service
The lack of rainfall combined with high temperatures has lead to burn bans being issued in some East Texas counties.
It typically happens around this time each year, with dry conditions due to the lack of any measurable rainfall, like we're currently experiencing, area county commissioner courts are slowly beginning to issue burn bans on outdoor burning within their counties. The past couple of weeks our temperatures have been topping out at or pretty much near one hundred and with almost zero percent chance of rain, things are getting pretty dry.
This morning (Tuesday, August 20th) two East Texas counties issued burn bans within an hour of each other.
Henderson County

Rusk County

Kaufman County
Henderson County issued a ban on outdoor burning for the next 30 days according to the Henderson County Fire Marshal's office.
Rusk County OEM
, residents will still be able to use outdoor gas or charcoal grills and smokers as long as they are self contained and enclosed.
The State of Texas empowers local governments to restrict outdoor burning when drought conditions exist to ensure public safety. These orders may be issued by a county judge or county commissioners court.
Although your county may not be under a burn ban, please use extreme caution when burning outdoors. An unwatched fire, and even watched fire, can get out of control quickly. Be prepared and observe all burn bans.
To see a map of all the counties under a burn ban in East Texas and the state, check here.