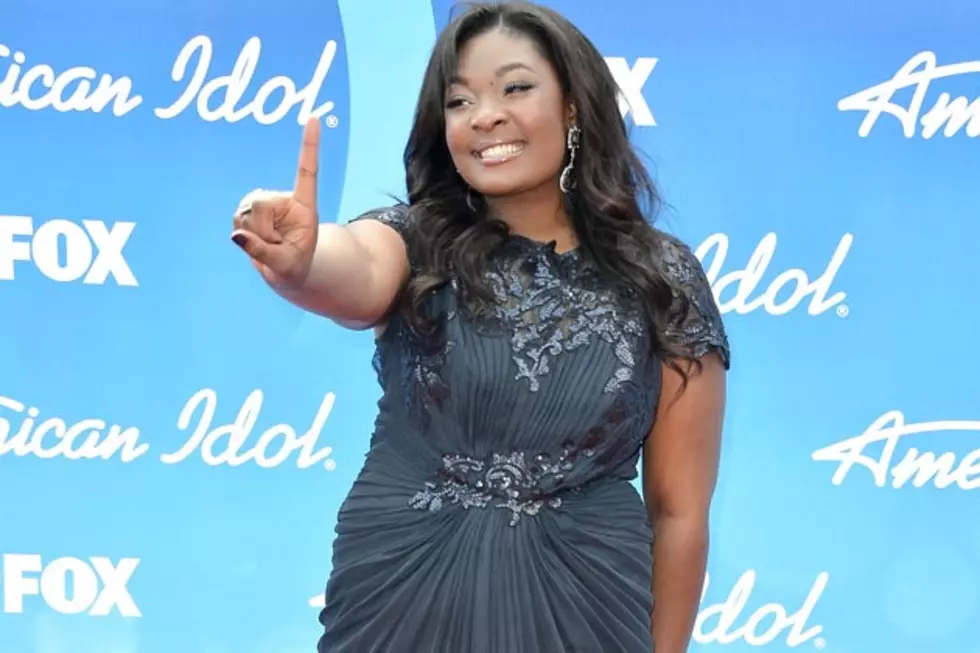 Candice Glover Wins 'American Idol' Season 12
Frazer Harrison, Getty Images
Don't fret about Kree, though! She will likely be scooped up and signed to a deal just like Season 11 runner-up Jessica Sanchez was.
It was the first time that a female contestant has won the show since Jordin Sparks took the crown back in 2007 during the show's sixth season.
The ladies stood with their foreheads leaning into one another as the results were announced (May 16). Glover was emotional, crying as she learned her fate. She could barely get the words out when Ryan Seacrest asked her how she felt.
Harrison, who had grown incredibly close to Glover during the season, was visibly happy for her friend and fellow competitor.
Glover, looking beautiful in a black ensemble with soft waves tumbling around her face, sang her coronation song 'I Am Beautiful' through the tears.
Not to take away from Glover's big win, but this was a big moment for the show as a whole. Original judge Randy Jackson is exiting after the longest tenure at the table. It's rumored that co-judges Keith Urban, Mariah Carey and Nicki Minaj are bouncing, as well, with a revamp planned for 2014 and Season 13.
That said, we're stoked a woman won the title of 'American Idol' again! While we love all the boys that have won for the past five seasons, it was about time a female stole the crown.
Congrats, Candice! See ya next season, 'Idol' fiends.