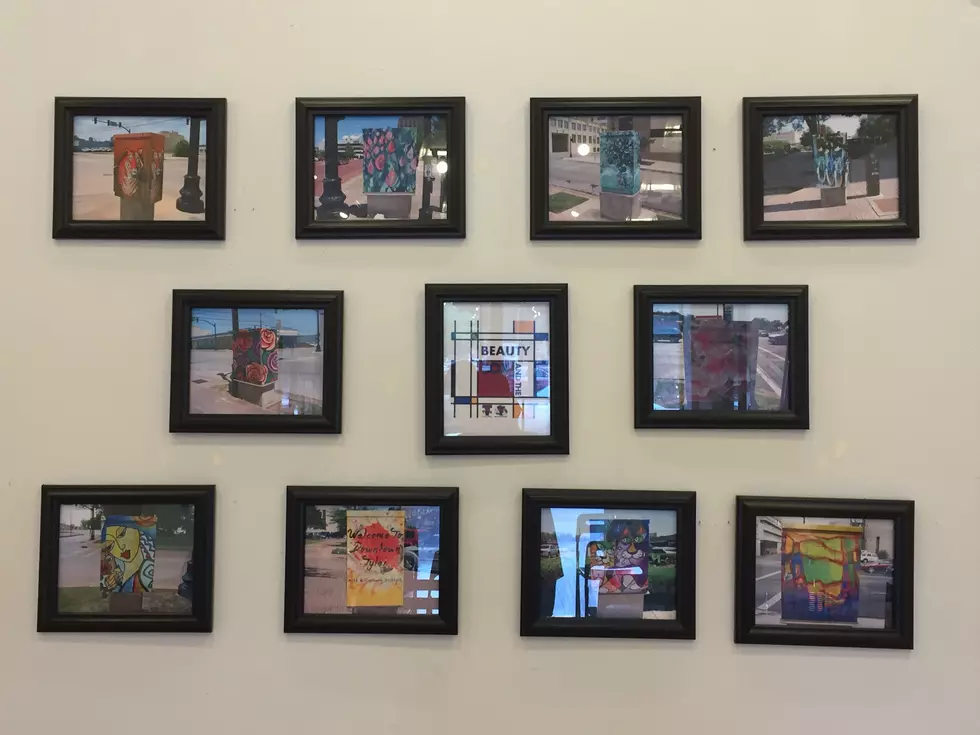 City Announces 'Beauty and the Box' Expansion Opportunities
Mandee Montana
The artwork was then judged by City officials, other local artists and Keep Tyler Beautiful representatives. Those selected are now displayed throughout the Downtown Business and Arts Culture District (DBAC). The artists selected include Lisa Rachel Horlander, Valeria Barnhill, Matthew Martin, Debbie Kirkland Waffer, Brian Stone, Sylvia Morse and Dennis Carson.
During the reception, City Manager Edward Broussard announced sponsorship opportunities to expand "Beauty and the Box" beyond Downtown Tyler.
"This is a great project to beautify our City," said Broussard. "We have received such a positive response from it. It's a great opportunity to take something utilitarian that we may not even notice, dress it up and use it showcase local talent. This is a project the City would like to expand to all over Tyler."
To maintain consistent quality for this project, the chosen traffic boxes are covered with a laminated vinyl wrap made by the Tyler Wrap Company.
To become a Beauty and the Box sponsor or for more information on the project, please contact Leanne Robinette with Keep Tyler Beautiful at 903-531-1334 or lrobinette@tylertexas.com.