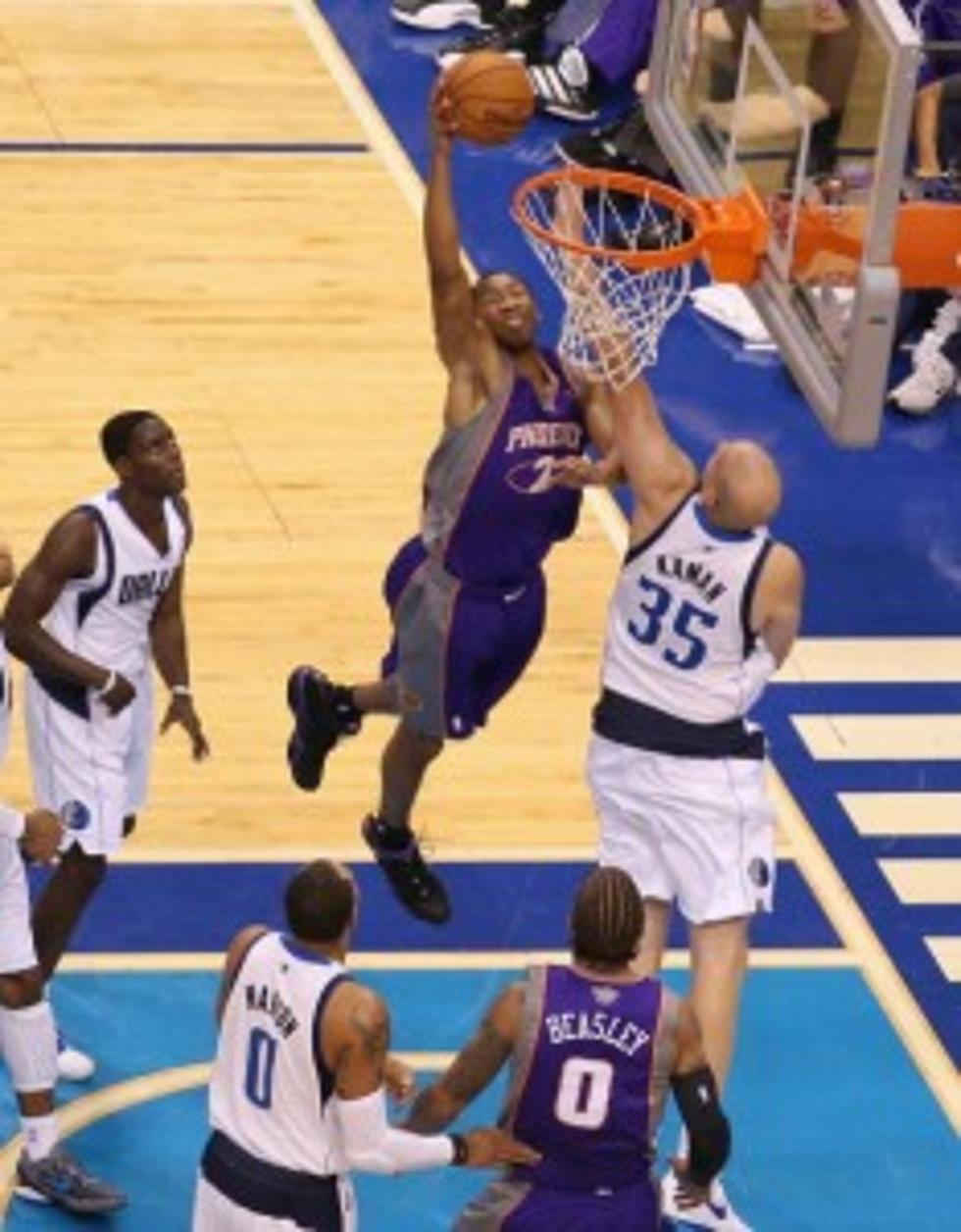 Dallas Mavericks Kick off Season Tonight
Ronald Martinez/Getty Images
The season opener tonight for the Dallas Mavericks may not look like a typical season opener for the Mavs. Cuz there's no Dirk! When we think of the Mavs we think of Dirk Nowitzki. But he's still recovering from knee surgery and won't play tonight as the Mavs take on the Lakers in Los Angeles.
Dirk says he's encouraged after having his knee scoped and he's been icing and moving around just fine, but there's no specific timetable for his return. We'll wait patiently for him, with our Nowitzki jerseys on. My #41 jersey is not a Halloween costume.
So tonight it's the Mavs vs. the LA Lakers out west. The local start time is 9:30pm. The Mavs first home game if you feel like a road trip to Dallas is Saturday night, Nov. 3 against the Charlotte Bobcats.
The Houston Rockets play on Halloween night against the Detroit Pistons.
With the start of a brand new season, everybody has a fresh start. Go Texas!