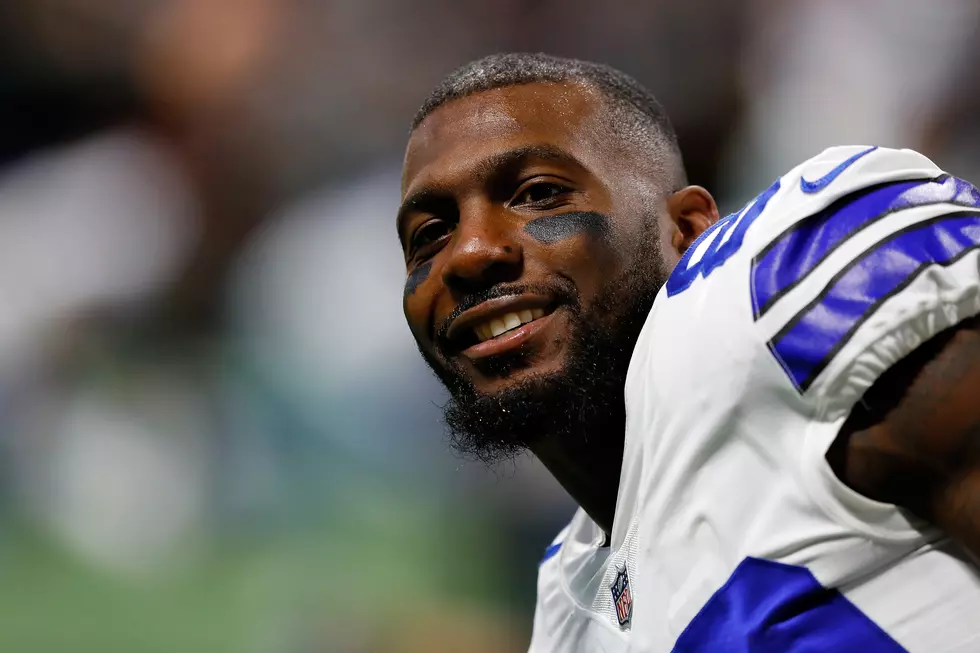 Dez Bryant Gave Record Setting Game Ball to East Texas Child Battling Cancer
Kevin C. Cox, Getty Images
After a record breaking game, why was Dez Bryant sulking in the Dallas Cowboys' locker room? He was concerned about Brock Gumm, a nine year-old boy from Union Grove fighting for his life.
Dez Bryant's behavior as a Dallas Cowboy has been closely watched since day one, but his recent reaction to breaking the Dallas Cowboys all-time touchdown record had some of the media stunned. He was worried about his friend Brock, who he met through the Make a Wish Foundation.
Brock's family received news that was devastating on November 17. Doctors had reviewed scans and found that Brock's cancer had spread to his brain. The doctors warned Brock's family that he may not live longer than a month.
Family and friends of the Gumm family rallied around Brock, working to make magic happen for he and his family. They made it snow in Houston just days later, and Dez Bryant sent Brock a video message with prayers for Brock ahead of the Cowboys' Thanksgiving Day game.
Rod Smith sent him a video message as well, stating that the Cowboys' next victory would be for Brock, and that the team was all praying for him.
Next up, the Cowboys would face division rivals, the Washington Redskins. An important game for the team, but an even more meaningful game for the Gumm Family whok watched the game from Dak Prescott's suite.
Brock's mother, Paige Gumm, shared an update yesterday, stating that Brock was full of life and energy, and eating and feeling well, and reminded everyone,
"Where there is life, there is hope and we will never give up!!"
Brock Gumm has was diagnosed with Osteosarcoma, bone cancer, on Oct. 6, 2014. He relapsed in May of 2016, and a community facebook page, Battle for Brock, has been established to update friends of the family who wish to pray for Brock's healing, and offer support to his family.