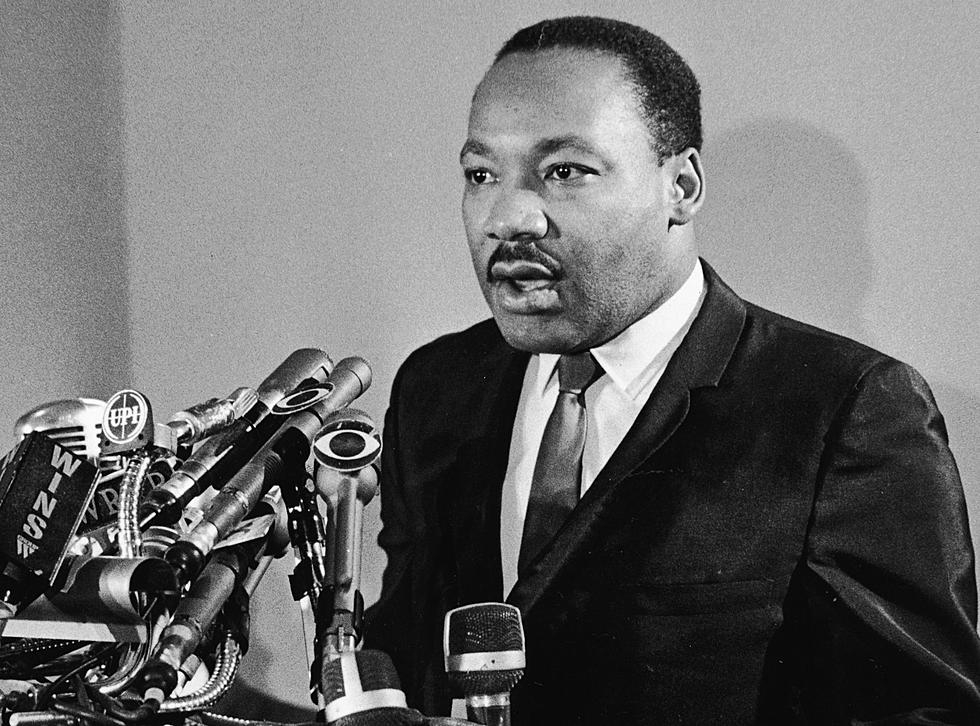 East Texas Communities Celebrate MLK Day With Marches & Events
Hulton Archive
MLK Day 2023 Will Be Observed On Monday Jan. 16th and Several East Texas Communities and Organizations Are Honoring The Civil Rights Leader With Special Celebrations.
We already shared details about The City Of Longview's plans to host a Citywide Celebration that will take place throughout the holiday weekend and today we received more details on other celebrations and events being planned.
Jarvis Christian University To Host "Unity In The Community" Prayer Breakfast
Jarvis Christian University is hosting its annual "Unity in the CommUnity" prayer breakfast at 8:30 a.m. Saturday, January 14, celebrating the life and legacy of Dr. Martin Luther King, Jr., who advocated for fairness and equality for all citizens through powerful, prayerful and peaceful protest. The annual prayer breakfast provides an opportunity for local community members and community leaders to pray for area schools, businesses, city government, law enforcement and JCU with a goal to foster unity among diverse ethnicities throughout East Texas.
Cost for the breakfast is $10 with proceeds supporting JCU community scholarships benefiting current JCU students and local high school students in Wood and Upshur counties who choose to attend JCU. Deadline to register for the breakfast is Wednesday, January 11. Those interested can register at www.jarvis.edu and click on registration for the Unity in the CommUnity Prayer Breakfast.
The 3rd Annual East Texas MLK Spoken Word Competition & Showcase
Presented by the Tyler Race Relations Forum, this FREE, family friendly event will take place on Friday Jan. 13th at The Foundry Coffee House located at 202 S. Broadway starting at 6:30 PM. For more information contact 972-704-5001.
37th Annual MLK Day Celebration In Tyler.
On Monday Jan. 16th the annual MLK Day Celebration begins in the square in downtown Tyler at 9:00 AM with a short program followed by the march to The Cathedral Of The Immaculate Conception located at 423. S. Broadway. A program will be held at the church beginning at 10:00 am featuring keynote speaker Retired Air Force Major Beverly J. Russell. This event is also hosted by the Tyler Race Relations Forum.
Photos From The Tyler Metro Chamber's 2022 Community Image Awards
Hip Hop Icon Nelly Delivers All Of Hits In Tyler, TX At Rose City Music Festival
The musical icon performed all of hits to over 7,000 excited fans in the square in downtown Tyler.
Shaq's Florida Mansion That He Sold For $11 Million
Shaq's moving to Texas but first he had to get rid of his Orlando, Florida estate which is considered one of the best homes in the WORLD according to Better Homes & Gardens. Let's take a look inside!