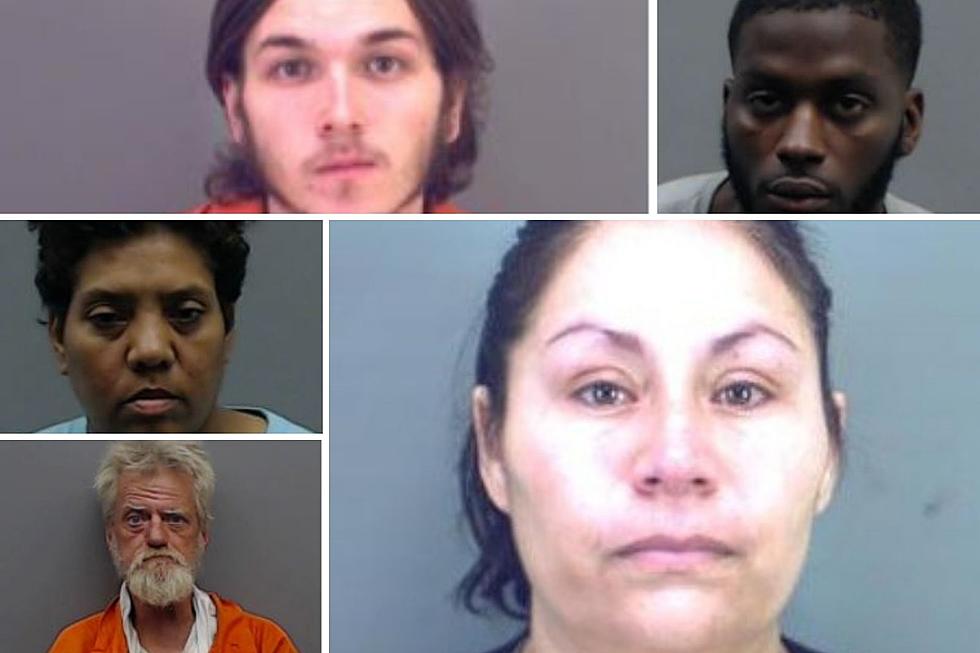 Eight Fugitives Remain On Tyler's Current 'Dirty Dozen' Most Wanted List
Tyler Police Department
The list of the most wanted fugitives is dwindling down in Tyler, but inevitably other criminals will replace and fill in those gaps that remain on Tyler's Most Wanted List.
Sad, but it is a fact of life that the Tyler Police Department is constantly on the lookout for criminals and always investigating the crimes that they commit. These suspects have earned our nickname of 'Tyler's Dirty Dozen' because all twelve are listed as the most wanted criminals by the Tyler Police Department.
Tyler Police have been searching for some of these suspects for quite some time now, but it's only a matter of time before they are captured or turn themselves in. Just last week, one suspect, who was also among one of Texas' 10 most wanted, was captured in Tyler and another turned himself in after being involved in a shooting that killed a woman at a Tyler restaurant. For those that remain, it's only a matter of time before they are brought to justice. Although they remain at large, the department is still actively tracking their whereabouts to being them to justice. When that happens they'll be removed from the list and another suspected criminal will be placed on the list.
In no way should you try to apprehend these folks on the 'Dirty Dozen List', just call Tyler Police with your information.
If you happen to see these fugitives around town or you know anything about their whereabouts you are urged to call the Tyler Police Department at 903.531.1000. You can also call in an anonymous tip to Tyler-Smith County Crimestoppers at 903.597.2833 and report their location or leave any important information that would lead to their capture and arrest. In some cases, there could be a reward in association with the apprehension of these individuals.
Tyler Police Department's Most Wanted
There were twelve fugitives on the list that we called the 'Dirty Dozen'. Since then, the list has dwindled down to eight, but we're sure it'll be back to a dozen soon. In the meantime, here are the eight most wanted criminals in Tyler. Each had active warrants as of July 09, 2021
The Killers Behind These 5 Texas Cold Cases Still Roam Free
HELP: These 28 Teen Girls Went Missing In June In Texas
Take a moment and look. Do you recognize any of them? Do you recognize their last names? Maybe they're a family friend, or the best friend of your daughter, or the daughter of a member of your church small group. They matter.
27 Google Street View Images That Show How Much Tyler Has Changed
Tyler continues to grow and expand and these Google street view images show the proof.