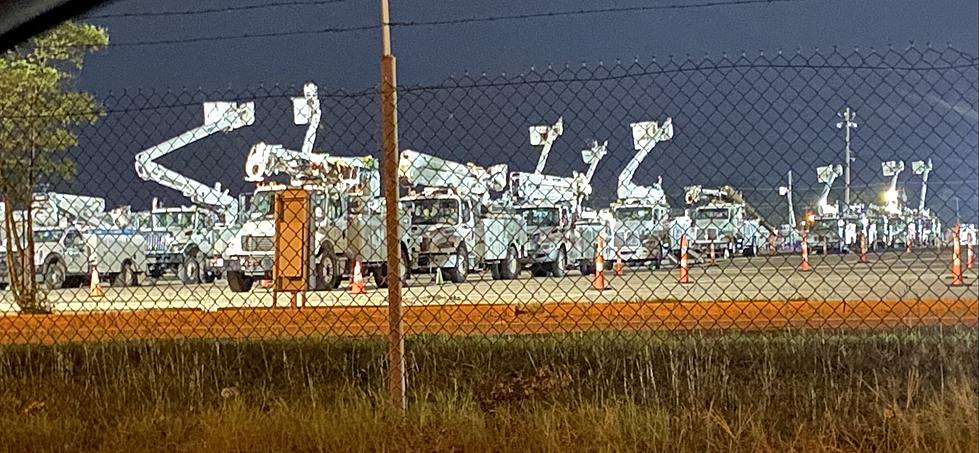 Lineman in East Texas Dies After Working in Extreme Heat
TSM/Erin McCarty
Tragedy in East Texas where an out-of-state utility company lineman working on to get power restored in the region has died. Harrison County officials have confirmed the 35-year-old man from West Virginia was working with a crew in the Marshall, Texas area on Monday.
The man told coworkers he felt sick after a day of working in the heat. He was checked out and drank water. He then took a shower, but after he fell asleep, his roommate was not able to wake him up.
He was staying in a hotel in the Marshall area where he was reportedly found dead. He had complained earlier in the day of being hot. He died sometime Monday night. An autopsy will be performed to determine the exact cause.
He was employed with Appalachian Power. A company spokesman says he was a line mechanic from Milton, W.V.
We are deeply saddened by the loss of this valued member of our team, and our hearts go out to his family and colleagues. Out of respect for family and coworkers, no further details are available at this time.

APPALACHIAN POWER
More than 3,000 lineman have converged on our region to help get power restored to more than 200,000 homes and businesses that were left without power following a violent storm that roared through early Friday morning. The storm brought straight line winds up to 80mph over an extended area.