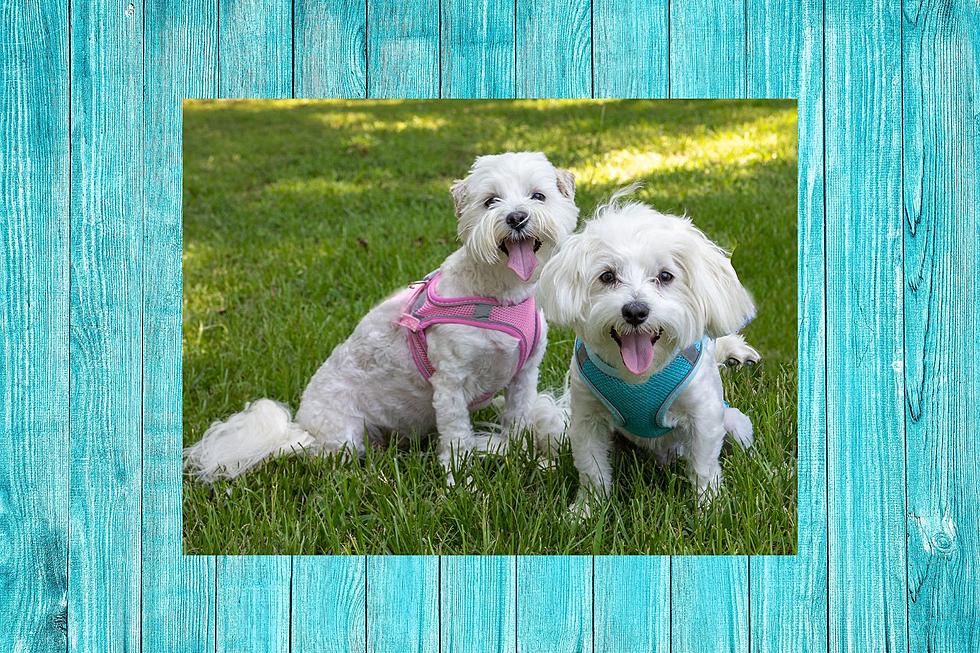 Energetic Maltese Mix Brother And Sister Hoping To Be Adopted In Tyler
Pets Fur People
Two year-and-a-half-old small dogs are looking to be adopted together by one East Texas family. In fact, Pets Fur People in Tyler, Texas says this brother and sister bonded pair must be adopted together.
If you're looking for a smaller breed dog to introduce and bring into the mix of your home, Huxley and Lexi just might be the perfect match for your family. The Maltese mix brother and sister team are highly energetic and Pets Fur People's executive director Gayle Helms believes these cuties would be best suited in a family with children.
Don't worry about housetraining, because they already know what to do. Still, though you can work with these dogs to teach them many commands and tricks. Both Huxley and Lexi will bring a lot of joy and fun to your family.
They will go home with a starter kit of food, a big fluffy dog bed, a collar and leash, and a certificate for half-price basic obedience training from Tyler Obedience Training Club.
For additional information on adopting the bonded pair of Huxley and Lexi call 903.597.2471 or check the Humane Society's Pets Fur People website. Pets Fur People requires a completed adoption application before a meet and greet can be arranged. Check out the animals that are available for adoption. Adoption hours are Tuesday through Saturday 10 am until 5 pm - closed for lunch 1-2 pm. The Humane Society's Pets Fur People is the only brick-and-mortar no-kill shelter in East Texas. Pets Fur People offers routine vaccinations, except for rabies, to the public for dogs and cats. Follow Pets Fur People on Facebook, Twitter, and Instagram. Please be a responsible pet owner - spay or neuter your pets. Donations are appreciated.
CUTE: The Most Popular Dog Names of 2023 in Texas
Wag!
ranked the 50 most popular dog names in Texas based on its users' data.
LOOK: Longest-living dog breeds
WOOF: These are the most popular dog breeds in America
RANKED: Here Are the 63 Smartest Dog Breeds
Does your loyal pup's breed make the list? Read on to see if you'll be bragging to the neighbors about your dog's intellectual prowess the next time you take your fur baby out for a walk. Don't worry: Even if your dog's breed doesn't land on the list, that doesn't mean he's not a good boy--some traits simply can't be measured.