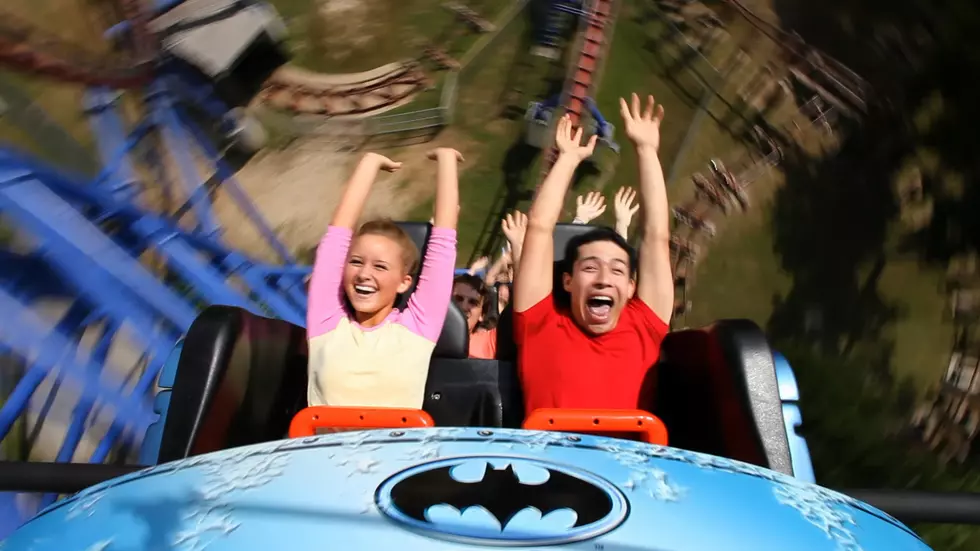 Experience July 4th Fest At Six Flags
Six Flags Over Texas
Win your way to experience July 4th Fest at Six Flags Over Texas!
Mix 93-1 has your tickets to get you in to experience Six Flags in a whole new way this 4th of July holiday!
July 4th Fest at Six Flags is a holiday event that begins June 30th and runs through July 4th. It is the premiere destination and event to celebrate our country, enjoy the summer and share great times with friends. Independence Day is more than just a holiday, it's the ultimate American tradition and July 4th Fest has everything you need for a star-spangled visit: exclusive ride times, fireworks all five nights, festive foods, and more!
Listen weekdays for your cue to call to win a pair of tickets to Six Flags from Mix 93-1 for July 4th Fest! When we tell you to be caller 9 on the Mix studio lines, you need to start dialing 903.581.0931 and get ready to share your excitement with us as you win your tickets!
You can also qualify to win a pair of tickets by getting social with Mix 93-1 through your Mix VIP account.