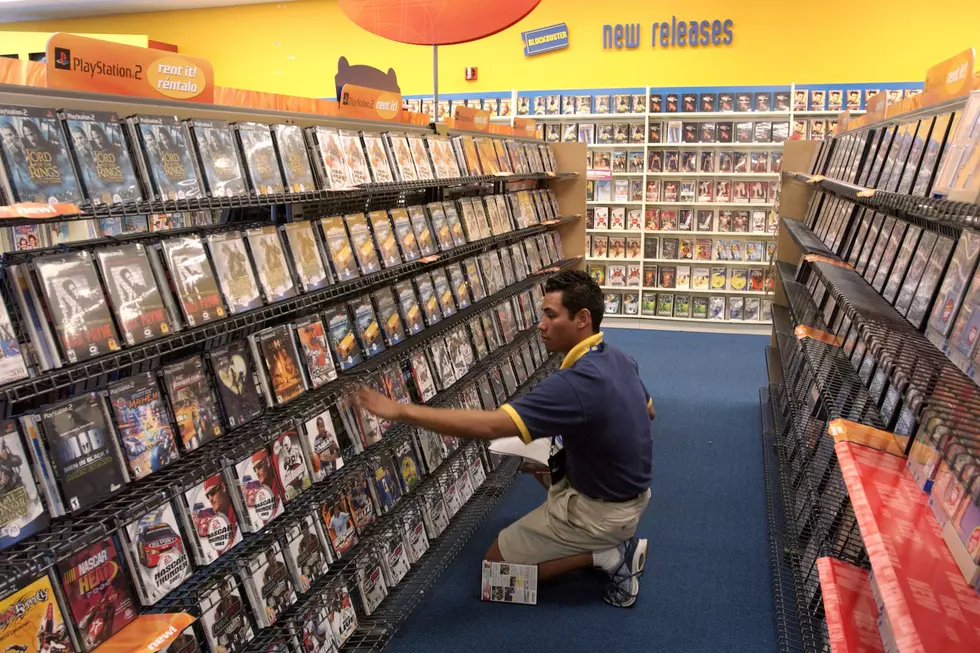 Farewell Old Friend – Last Blockbuster in Texas Closes Its Doors Forever
Getty Images
Wait! There are still Blockbuster Videos around in 2018!? Seriously, if you still have a Blockbuster card, raise your hand. Well, you have about one week to use it as the last Blockbuster in Texas is closing their doors for good on Friday, February 3.
Click 2 Houston reports the video chain in Edinburg started their liquidation Saturday (January 27) and will remain open until February 3.
Fans of the video store took to social media to express their sadness about the closing.
Before "Netflix and Chill" became popular there was Blockbuster! I remember going into Blockbuster on Friday night, renting videos and enjoying my weekend. And if you lived on the edge, you didn't rewind the video so when you returned it you paid a fine.
Now I'm going to look for my Blockbuster membership card because it will definitely be a collectors item and a conversation starter for my grandchildren.
Thanks for the memories Blockbuster.