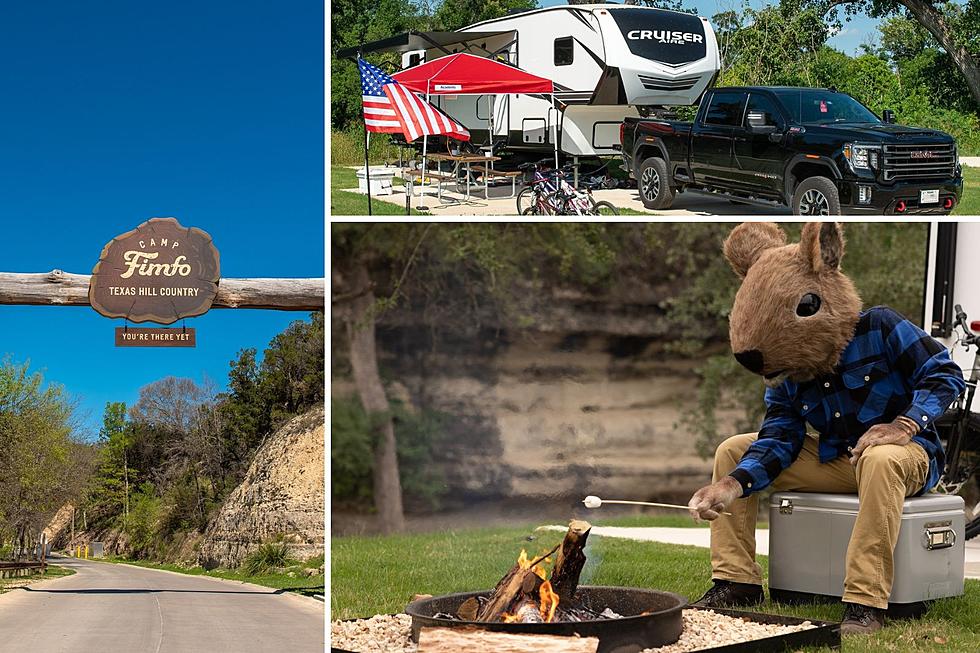 Fun! This Texas Waterfront Campground Named #1 in the U.S.
www.facebook.com/CampFimfo, Canva
I'm sure that most of us even if we don't have an RV have thought about the fun adventures we could go on if we had one. All the cool family memories that could be created as you explore the beautiful country. And even people that have never owned an RV realize that the campsites that are available continue to get nicer and come with some fantastic amenities. In fact, one amazing waterfront campground facility in Texas was just named the best in the entire country. 
The website RVshare is a great place to learn about RV rentals if you're not ready to purchase one yet, and they have created a list of the best campsites in 2023. They gave the crown this year to Camp Fimfo in the Texas Hill Country. It's actually located just outside New Braunfels and there is so much to do it's almost a guarantee that your family will love this place. 
They Have the Only Alpine Coaster in Texas
One of the top attractions at Camp Fimfo is their alpine coaster, giving you some beautiful views as you fly down the track. Lots of other amenities as well such as an interactive water playground with water slides, mini golf, spa tubs, yard games, volleyball set up, basketball hoops. You'll see in the pictures below it looks like so much fun! 
Set Up Perfect for RV's Too
The standard spot offers a concrete patio for grilling, water and electricity access, and of course sewer hookups. There are picnic tables, and offer easy pull-though camp sites. This place looks like a fantastic family destination. Check out the photos for yourself. 
Photos of the #1 waterfront RV Campground in the U.S.
Camp Fimfo in the Texas Hill Country was recently named the #1 waterfront campground in the country.
Gallery Credit: Billy Jenkins
Stay In A Safari Tent In The Texas Hill Country
If your looking for a romantic getaway, or just want to unplug for a weekend, this Airbnb rental is the perfect place to relax and unwind. For only $135 a night you can enjoy the great outdoors, and sleep under the stars. You can book this property yourself by
clicking here
.
Gallery Credit: Sean Alan - 102.3 The Bull