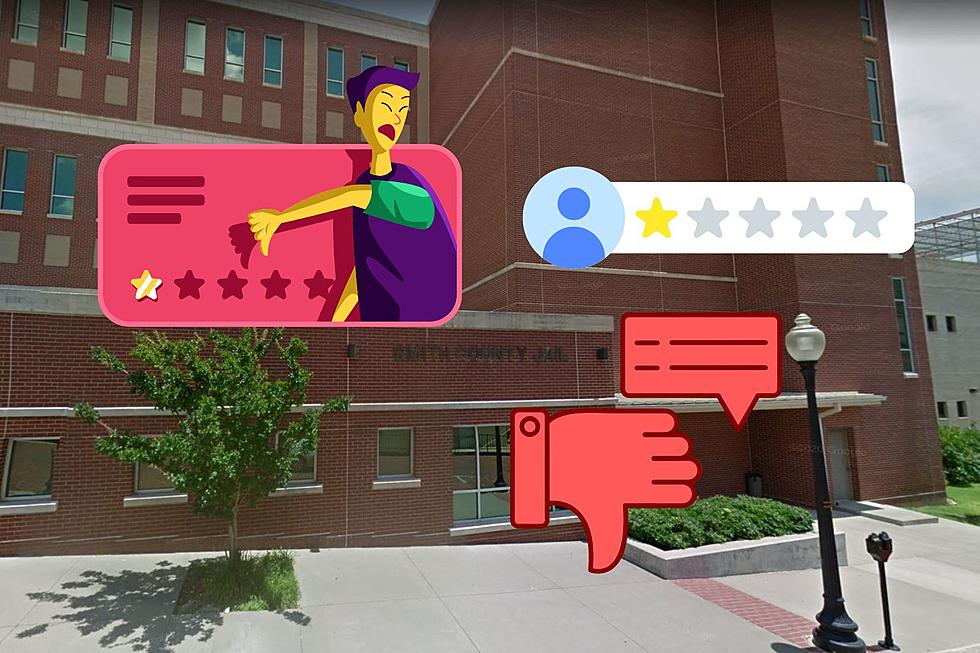 Hilarious Review of Smith County Jail in Tyler, Texas on Yelp
Google Maps, Canva
It seems like we go to online reviews for just about everything nowadays, whether it's looking for someone to help with a project around the house or just find a new restaurant to try out. Well, I recently found a new review online, but it only gave a 1 out of 5-star review, it seems as though the person (Dakota Harris) who gave the review of the Smith County Jail did not enjoy his time there. 
I'm guessing there was a tiny bit of sarcasm that was included in his online review, but I appreciate how Indepth he took this review.  And not everything he mentioned was bad, let's start with the positives.  
What Seems to be Going Well at the Smith County Jail
In the Yelp review online, the former inmate mentioned that he appreciated that meals were served promptly. The amenities were reasonable with good water pressure for showers and good temperature too. The television had a nice selection of channels, and the acoustic provided a nice surround sound experience. 
Most Things in the Smith County Jail Did Not Create a Great User Experience
Let's look at some of the reasons why the jail only got a 1 out of 5 stars review online. First the meals were a bit repetitive, and the staff was hit and miss. The environment overall was not very peaceful, and the beds were not very comfortable. Transportation to and from the jail is punctual but audio is controlled by the driver, and they are not good DJ's.  
Overall, Dakota says he does NOT recommend staying at the Smith County Jail in Tyler. Here is his official review: 
Read Dakotaharris19 ..'s review of Smith County North Jail on Yelp
Here Are the Top 10 Fastest Speeding Tickets in Texas in 2022
Let's take a look at the the Top 10 Fastest Speeding Tickets in Texas in 2022:
Smith County Law Enforcement Has Made 42 Felony Arrests So Far In April
These 42 individuals have been arrested by Smith County law enforcement and are charged with at least one felony charge. All persons featured in the following photo gallery are considered innocent until proven guilty in a cour of law.