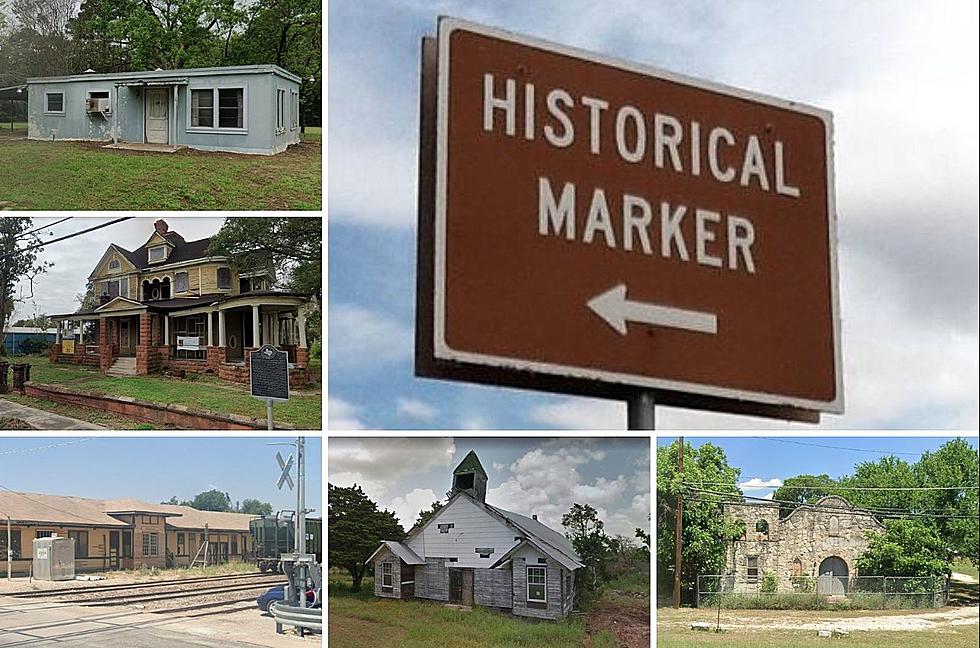 5 Historic Texas Locations Could Disappear Forever Without Your Help
Canva, Google Maps
Texas is rich in history. While driving along the backroads and along Texas state highways you'll definitely pass by a brown and white sign pointing to a Texas historical site. The historical marker indicates that something with historical significance happened in that exact spot. If it weren't for these historical markers we would have no link back to the history of the area.
Texas has more than 16,000 historical markers throughout the state. That's definitely a lot of Texas history. As the pendulum on the clock continues to swing, we continue to write history every day. It's quite possible that a historical marker could be erected in your city commemorating something that you witnessed or were a part of.
The group, Preservation Texas, released a listing of the 9 most endangered places in the Lone Star State. The places on this list stretch across Texas beginning in the Panhandle down to the Rio Grande Valley from El Paso in the west to Longview in the East. If it wasn't for historical preservationists, these sites and the history that surrounds them could, and most likely will be lost forever, including one site in Longview, Texas.
Members of the Preservation Texas group nominate historical sites each year that are important to them that are being threatened by neglect, demolition, or just need some kind of revival story in hopes of saving a site. The organization identified nine locations throughout Texas that are being threatened the most of being lost in time.
This organization has been naming historical sites that are in jeopardy of being lost since 2004. The 2023 list includes 9 sites, one of which is in Gregg County. Some of the places on the list are being threatened because of new development or years of neglect and lack of maintenance.
Can 5 Endangered Texas Sites, Including One In Longview Be Saved?
Through neglect, lack of maintenance, or trying to make way for progress, these nine locations throughout Texas have been identified as an 'endangered place' by Preservation Texas.
These are 10 of the Oldest Cemeteries Here in East Texas [PHOTOS]
Popular Chain Restaurants in Texas in the 1990s
Let's look back at some of our favorite chain restaurants from back in the day.
EDIT: This was originally published Jun 2023