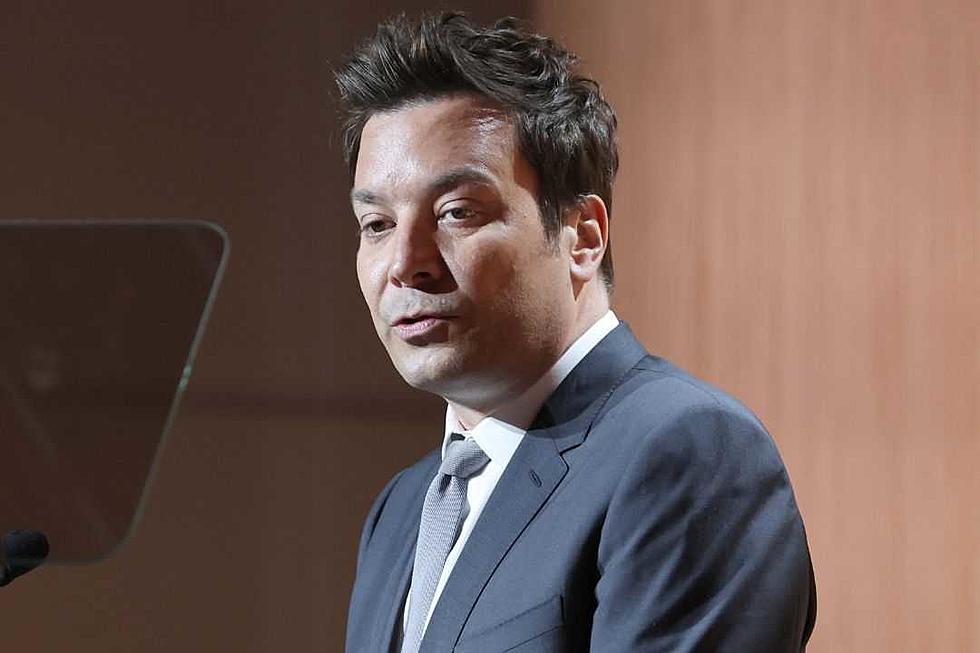 Jimmy Fallon Accused of 'Toxic' Workplace, Appearing 'Drunk' Behind the Scenes at 'The Tonight Show'
Cindy Ord, Getty Images
Jimmy Fallon is the latest celebrity TV host to be accused of fostering a toxic workplace environment.
In a report from Rolling Stone published Thursday (Sept. 7), two current and 14 former staff members accused Fallon of appearing "drunk," as well having mood swings referred to as "good Jimmy days" and "bad Jimmy days," while on The Tonight Show set.
In one alleged incident, Fallon was drunk on set in 2017 and, according to witnesses, appeared confused while crossing out jokes on a piece of paper.
"He couldn't remember he had just crossed it out himself. I was like, 'Oh, my God, he [seems] drunk. He doesn't know what he's doing. This could be awful — this could be the end of the show right here,'" one anonymous staffer told Rolling Stone.
Former employees of The Tonight Show described working on set as tense, with a "pretty glum atmosphere." Staffers also allege that Fallon and other bosses belittled and intimidated them.
READ MORE: 'The Kelly Clarkson Show' Staff Allege 'Traumatizing' Work Life
Fallon allegedly had "outbursts" and inconstant behavior while working, which reportedly frightened former employees.
"Nobody told Jimmy, 'No.' Everybody walked on eggshells, especially showrunners. You never knew which Jimmy we were going to get and when he was going to throw a hissy fit. Look how many showrunners went so quickly. We know they didn't last long," one former employee told the publication.
However, according to Page Six, another source claims that ever since showrunner Chris Miller joined last May, the work environment has changed for the better.
"He's brought a renewed enthusiasm and positive energy to the show. He's exactly what the show needed," the source said.
The source added that Fallon is now "engaged" with his staff and that the atmosphere is much "different."
Celebrities Accused of Being Rude to Restaurant Staff
Below, check out six stars who were supposedly rude to restaurant staff.